Are you tired of seeing dark circles under your eyes and not even entirely sure why are they there to begin with? Well, there are many reasons, and we'll get to that in a minute, but first let us give you the good news: there is a solution!
Let's take a look at why you have dark circles under your eyes.
We Blink, We Wink, We Squint, We Smile
Our eyes never stop moving. Even when we're asleep, they're moving. They're used endlessly, more than 100,000 times a day. For most of us, we're spending time everyday looking at a computer screen or smartphone and putting even greater strain on our eyes. The rise on stress levels observed in the past five years around the world can be another cause for the appearance of those dark circles, so as lack of sleep - that could even occur due to the stress you're experiencing.
How a Boost of Vitamin C Will Help Brighten our Eyes?
Now you may have heard that Vitamin C is great for the skin. Well, it's especially beneficial for the delicate skin around our eyes. It brightens, it firms, and being such a potent antioxidant, when formulated effectively, it can outsmart premature skin ageing!
What You Need to Know About Vitamin C
There are two key factors that impact the power of Vitamin C: stability and bioavailability.
Instability is Vitamin C's well-known shortfall. The good news is this is easily rectified so that Vitamin C doesn't breakdown and remains potent in the skin. Bioavailability refers to getting the Vitamin C into the skin where it's needed. Dermalogica's BioLumin-C Eye Serum features its ultra-stable and bioavailable Vitamin C complex that's proven to deliver Vitamin C ten layers deep into the skin for superior results.  
The BioLumin-C Eye Serum is a lightweight, cooling serum designed to give the skin around the eyes an energising boost. It delivers the same brightening power as the original BioLumin-C Serum, plus it features skin nutrients and botanicals to hydrate, smooth and protect.
Key Ingredients in the BioLumin-C Eye Serum:
Palmitoyl Tripeptide-5 –

is fused with the advanced Vitamin C complex to reduce the appearance of fine lines and wrinkles.

Arjun Tree Extract

– (an ancient Ayurvedic remedy) boosts antioxidant capacity to help defend against free radical damage, a key cause of premature skin ageing.

Chia Seed Oil

–

provides an extra dose of antioxidant protection to outsmart skin damage, while moisturising the skin around the eyes.

Mushroom Extracts

– increase skin's density and helps treat hyperpigmentation around the eye area.  

Papain

– derived from the papaya fruit, this exfoliating enzyme gently smooths the skin to improve skin tone and radiance.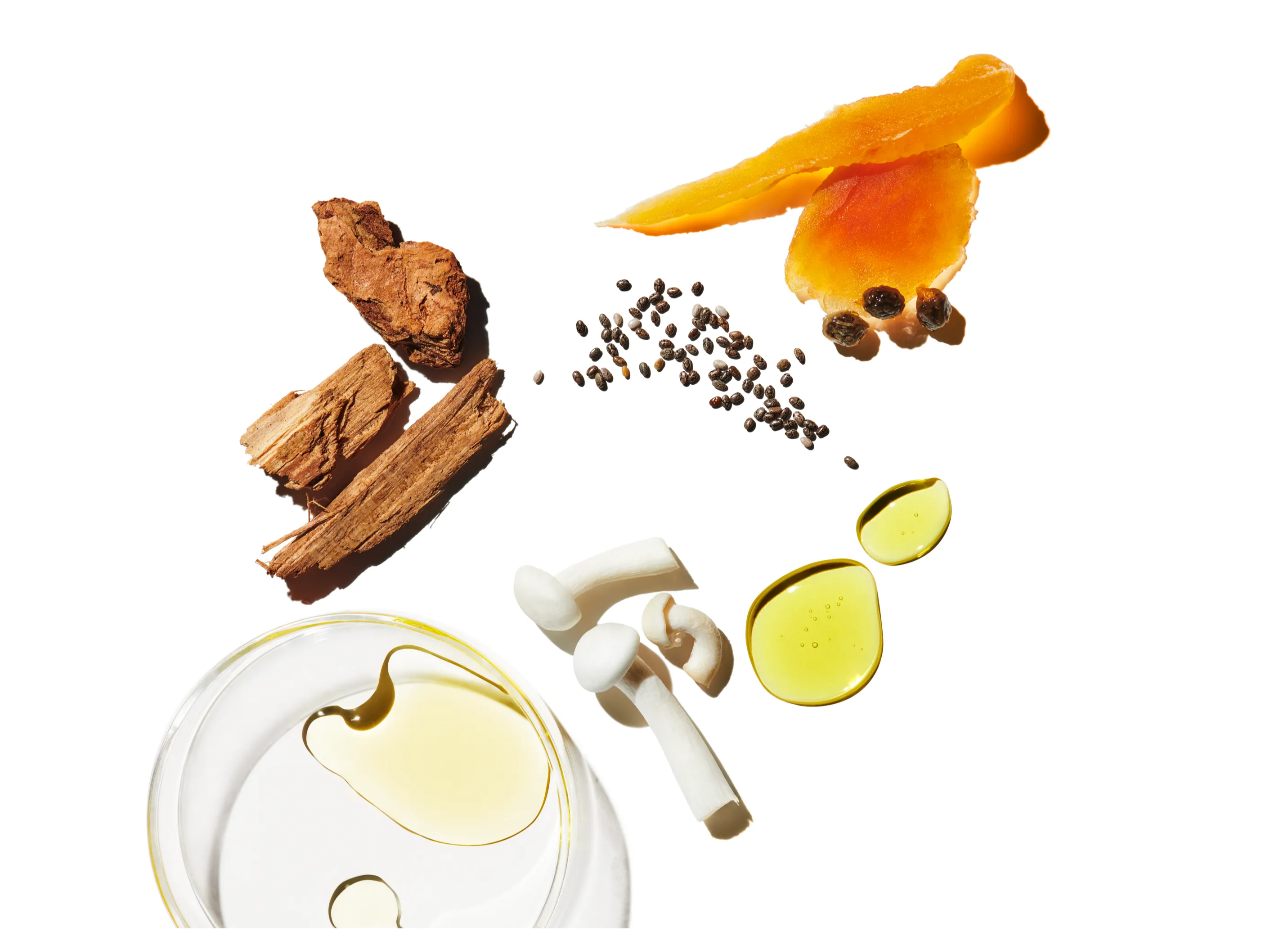 BioLumin-C Eye Serum is suitable for all skins and anyone seeking brighter, firmer eyes and to protect against premature ageing. After just one application of the BioLumin-C Eye Serum, skin is noticeably brighter and firmness is increased within eight weeks of use.
You can use it both in the morning and evening on clean skin.
How to Use:
Dispense a size of a grain of rice from the tube and smooth gently under the eyes and along the socket bone, avoiding the eyelids.
"I have used this morning and night since it first came out. As I'm 40, I didn't expect much on the anti-aging front this early on but this product has changed my skin in other ways. It has made my skin brighter and clearer. I haven't had to use those annoying pore clearing strips on my nose as the filaments on my nose are no longer noticeable. When used at night with the sound sleep cocoon, my skin is super soft and extremely hydrated. I haven't had anything like this with other vitamin c products."
— Jenny