Acne and breakouts are some of the most frustrating skin concerns. In any situation, we always look at both internal and external factors that may be affecting the skin.
Here are some common reasons why your skin may not be clearing up:
1. You're using the incorrect skincare products

"I use what my friend uses and they say it's really good" is something we commonly hear from our clients, but unfortunately, that doesn't always help.

Our skin is individual and it requires individual support.
Another common mistake is to self diagnose and purchase skincare based on what we 'think' our skin is doing. However, the reason behind your breakouts may surprise you and be completely different to what you initially thought - therefore requiring completely different products.
If you need advice about your skin and guidance around the products that are ideal for you, please reach out to us for a complimentary Online Skin Consultation.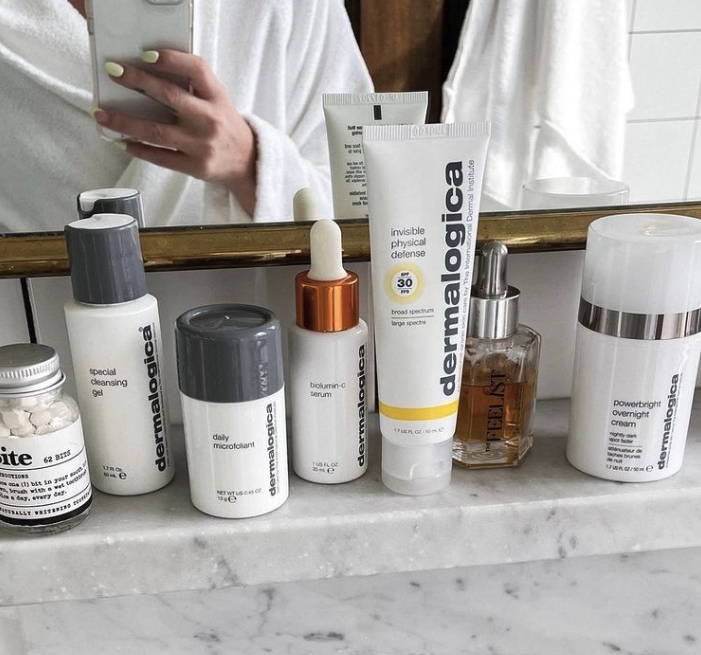 2. You're not consistent with your skincare routine

Consistency is the key to healthy skin.

Completing your at-home skincare routine on a daily basis (morning and night) means your skin gets the support it needs. The world around us plays havoc on our skin and we need to be one step ahead of this impact.
Our morning routine will prepare our skin to protect and shield itself from the external elements throughout the day.
At night time, our skin repairs and rejuvenates, so it's important to have a freshly cleansed skin, followed by our night time skincare routine to ensure an optimal recovery.
Ideal for all skin types and the essential first step to your night time cleansing routine,

followed by your prescribed Dermalogica cleanser.




Dissolves oil-based make-up, sebum, sunscreens and environmental pollutants from the skin's surface, enabling the skin to be thoroughly cleansed.


Removes oils without compromising the skin's natural barrier lipids or clogging pores.


Calms and nourishes the skin.


A great make-up remover: even for mascara and long-wearing lipstick!


Enables your prescribed Dermalogica Cleanser to work more efficiently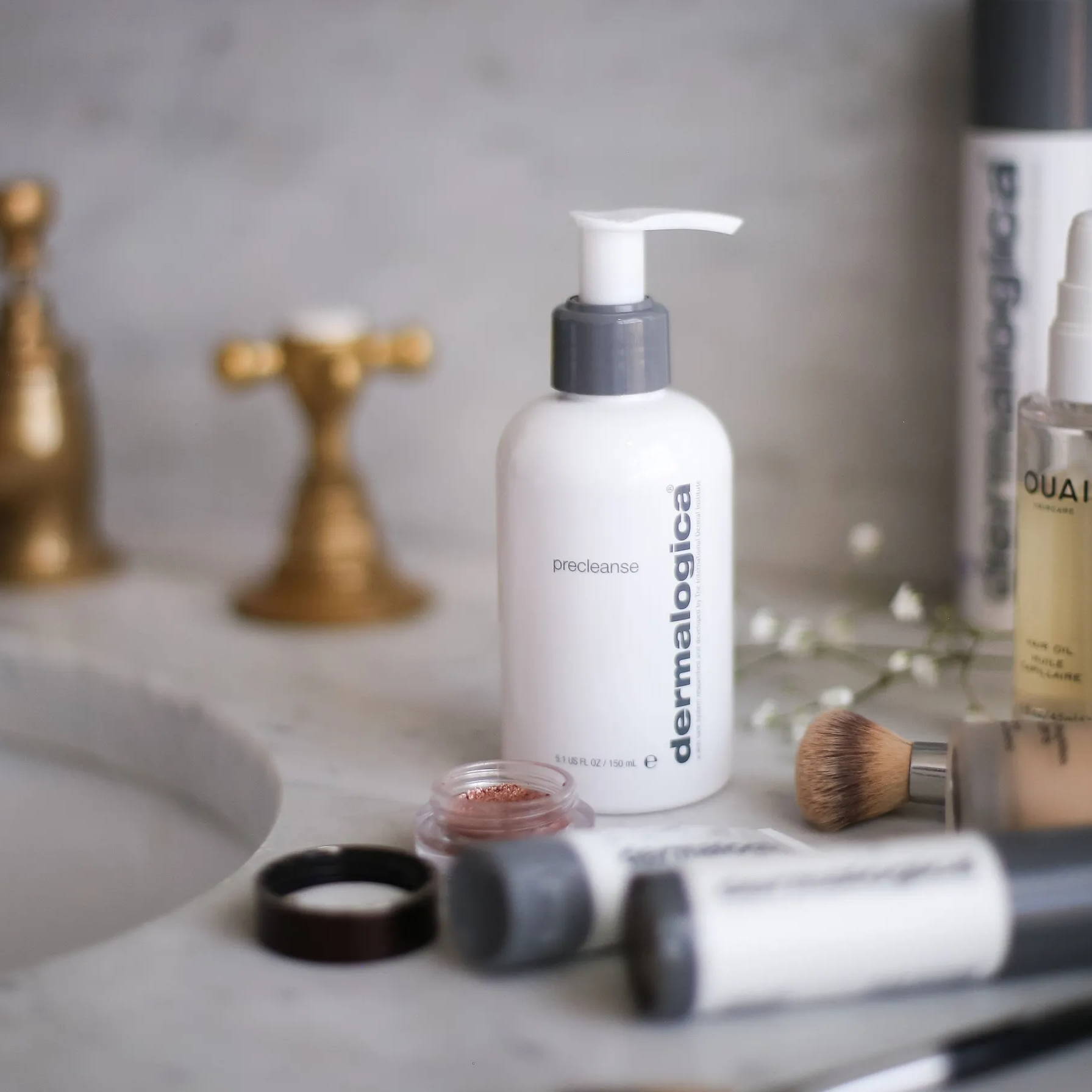 3. Your stress levels are high

Stress can impact all areas of our life and unfortunately, the majority of us are living under constant stress. Even if we don't think we are stressed, take note of how much your brain is thinking, remembering or processing at all times and how your body feels with each of these thoughts.
When we are stressed, our adrenal glands stimulate cortisol, which puts our body in a 'fight or flight' mode to help it cope with the stress.
These high cortisol levels then stimulate oil flow, bacteria and inflammation, so if you already are prone to acne, you will notice an increase in pimples.
Stress also impacts our sleep. When we have a restless night's sleep, our skin doesn't get the optimal repair and rejuvenation it needs, leading to 'tired looking' skin in the morning.
4. Your gut health is not in balance


Skin Clear Biome™ is a new, next generation skin supplement with innovative, patent-pending biome technology to target problem, compromised and stressed skin.


A synergy of microbiome technology of four skin specific strains of beneficial bacteria.


Zinc to support compromised skin, as well as skin suffering from stress and helps to balance and clear skin from within.



A must have supplement for acne, breakouts, and inflammatory conditions like Rosacea, Excema and Dermatitis


5. Your make-up isn't helping
When we have breakouts, our first instinct is to cover them up immediately. Unfortunately, some foundations or concealers on the market can actually contribute to further clogging and congesting of the skin so it ends up being a vicious cycle.
My recommendation for clients looking for great quality makeup that is good for your skin is the Oxygenetix Acne Control Foundation - which can actually treat your breakouts with salicylic acid as it conceals!
Patented Ceravitae® - This is the hero ingredient in Oxygenetix and promotes oxygen uptake to skin cells which in turn accelerates tissue growth. Ceravitae stimulates skin cells to increase their oxygen uptake and make more of the skin proteins collagen and elastin. These fresh cells accelerate healing of the skin and create younger-looking skin.


2% Salicylic Acid to help unblock pores and minimise acne-causing bacteria on the surface of the skin!


Enriched with soothing Aloe Vera and Vitamin E, this foundation helps to calm redness and inflammation while maintaining the skin's natural pH level.


Aloe Vera together with the ceravitae increases oxygen uptake to the skin and produces skin cell renewal.



Proven to help heal the skin.


My name is Sarah and I am the founder of GLO Skin Body. With almost 20 years experience, I believe a professional relationship with your skin therapist is crucial in helping you achieve your skin care goals and to ensure your skin is always looking and feeling its best.

Whether it's in person or through our online support, I'm here to guide and support you towards your healthiest skin ever.
On a personal note, I am a Mum of 3 so I understand completely the juggles and balancing of life and family commitments . My goal is to help everyone have an effective and enjoyable home care routine that gets you the results you want... no matter how busy you are!