What causes puffy eyes?
What can I do for puffy eyes?
Why do I get puffy eyes in the morning?
Are these questions you have heard yourself saying? Puffy eyes are really common and I hear those questions a lot from my clients, who might be experiencing puffiness in the eye area either in the morning or throughout the whole day.
Our eyes endure a lot on a daily basis. Luckily, Dermalogica has just launched a new solution for puffy eyes!
Today I'll share with you some common reasons for puffiness, treatments and solutions for puffy eyes and how the NEW! Dermalogica Awaken Peptide Eye Gel can help!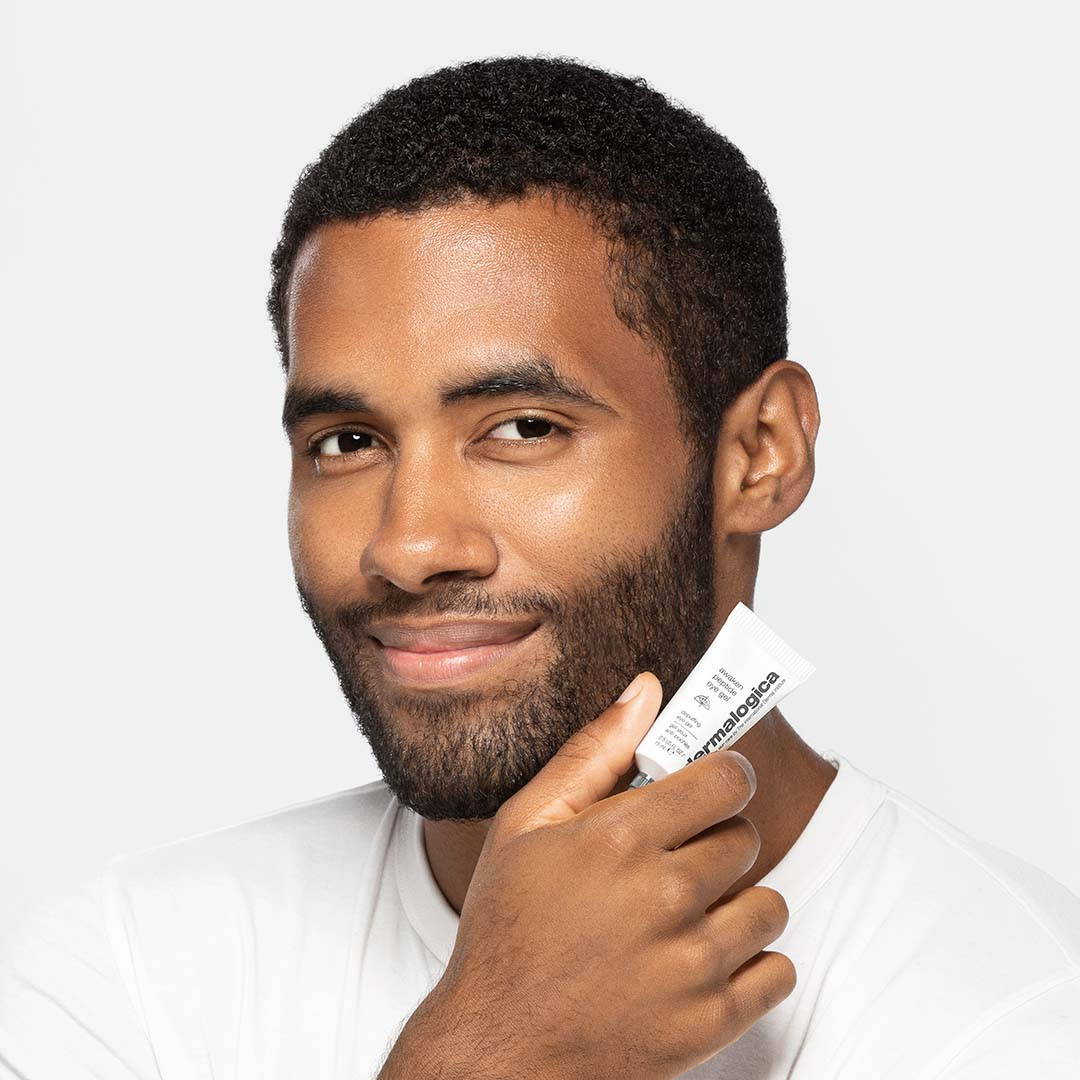 What factors cause puffy eyes?


| | |
| --- | --- |
| Reason | Symptom |
| | UV exposure is the most detrimental environmental factor responsible for a range of skin conditions and concerns. The tissue surrounding our eyes is thin and sensitive and sun damage can cause wrinkles and fine lines (often referred to as dehydration lines). |
| | Accumulation of excess fluid in the tissue surrounding our upper eyelids, lower eyelids or both can cause morning puffiness. Since blinking is like exercise for your eyelids, lack of blinking during sleep is another reason we experience puffiness. This type of puffiness usually subsides within an hour after waking, as the lymphatic and circulatory systems kick in. |
| | Natural eye irritants such as pollen can produce itching, swelling, and redness in a matter of minutes, while an increase in histamine triggers fluid retention. Compounds used in home and office interiors may also trigger allergy-like responses. |
| | Salty foods that are high in sodium can make your body retain water. This type of excess fluid retention can result in puffiness, specifically in the thin skin around the eye area. |
| Certain lifestyle factors | Habits like smoking cigarettes and alcohol consumption can cause puffy eyes. The nicotine in tobacco disrupts natural sleep patterns, which can cause fluids to collect beneath the eyes. Alcohol dehydrates the body, which in turn can cause swelling. |
| | Constant eye strain, sometimes referred to as "computer face" is a common cause behind fine lines around the eyes. A long day of staring at the computer or other digital screens for prolonged amounts of time can trigger puffy eyes. |
| | The skin and muscles surrounding the eyes tend to weaken with age. Fat helps support the eye area but over time, it begins to move into the lower lid, resulting in visible bags under the eyes. It is also very common to notice fluid retention and inflammation in the undereye area as we age. |
5 solutions and how Awaken Peptide Eye Gel helps
1. Lymphatic Drainage + Fat Breakdown:
Improving lymphatic drainage removes built-up fluid, which visibly reduces the appearance of puffiness. Reducing fat pad formation will minimize the appearance of under eye bags.

The ingredients in the Awaken Peptide Eye Gel that target those root causes:
Palmitoyl Tetrapeptide-7, Diosmin and Forskolin facilitate lymphatic drainage by the reduction of vasodilatation

Mediators involved in the capillary system and fat breakdown to minimize the appearance of puffy eyes.

Diosmin, a flavonoid with antioxidant properties similar to Caffeine, can counteract the free radicals that sometimes worsen the appearance of swollen, tired or puffy eyes.
2. Barrier Function:
As we age, our skin begins to thin, becoming vulnerable. A compromised skin barrier function can lead to inflammation followed by edema and a puffy appearance. A stronger epidermis helps to minimise the occurrence of edema while smoothing skin's texture.

The ingredients in the Awaken Peptide Eye Gel that target those root causes:

Voandzeia Subterranea Seed Extract, helps stimulate cellular proliferation and epidermal thickness and improves skin's moisture barrier for smoother, more luminous skin.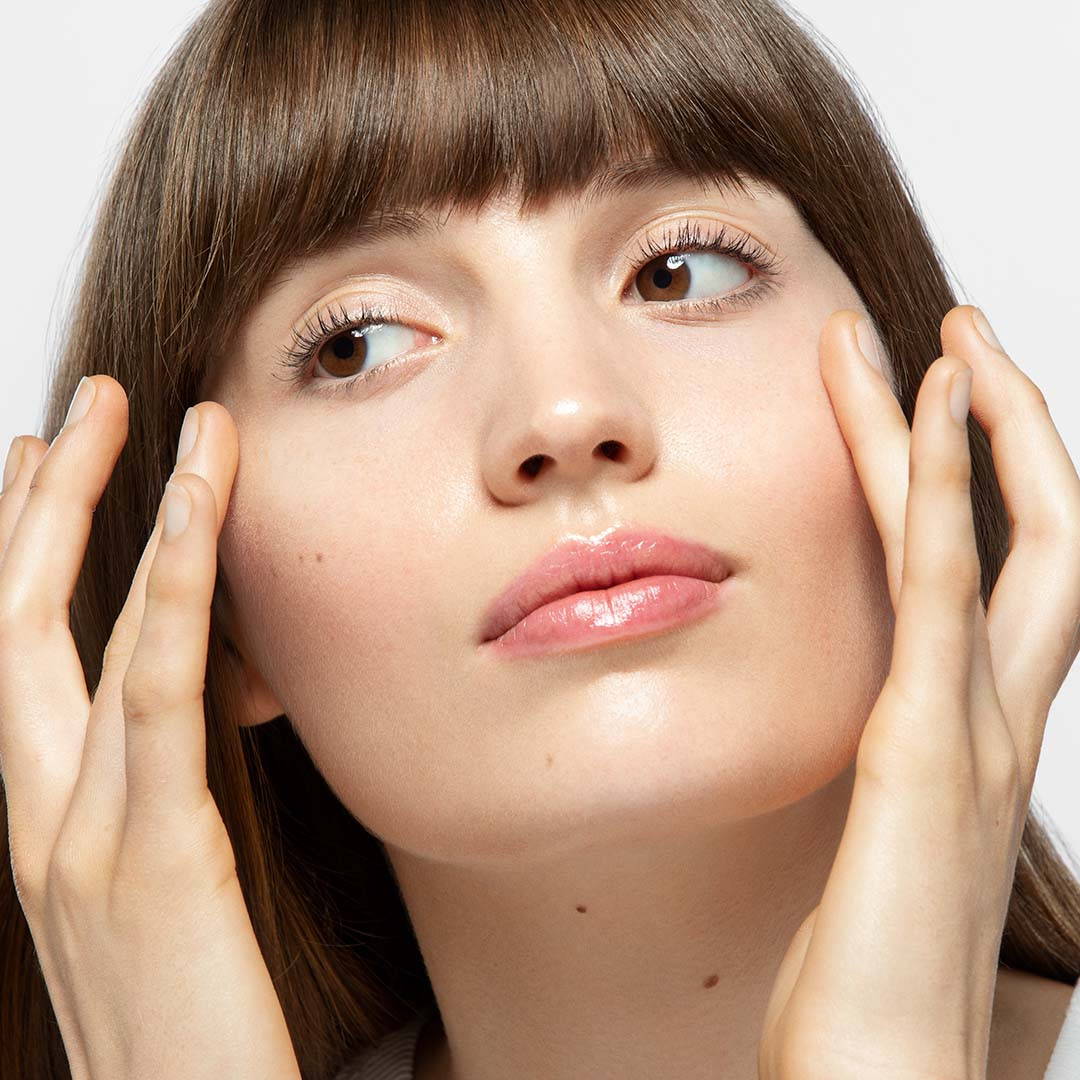 3. Energy + Radiance:

Our cells get energy from Adenosine Triphosphate (ATP); think of it like cellular currency. Our skin cells will use up some of this energy and then need to replenish it.

The ingredients in the Awaken Peptide Eye Gel that target those root causes:

Succinic Acid stimulates the production of ATP that enables cells to replicate, stay healthy and energise tired skin resulting in radiant-looking skin with reduced fine lines and wrinkles.


4. Soothe + Calm Skin:
Inflammation is another cause of premature skin aging. Known as "inflammaging," this continuous, low-grade inflammation around the eye can cause fluid to build up, creating a puffy appearance. Decreasing the skin's inflammatory response will help to maintain skin health. The use of actives that can inhibit the synthesis of inflammatory molecules is an effective strategy to minimise puffy eyes.

The ingredients in the Awaken Peptide Eye Gel that target those root causes:

Rosemary Leaf Extract, Chrysin and a Smoothing Peptide can calm and soothe the skin by minimising pufiness
5. Hydration + Resilience:
Hydrated skin looks healthier and more well-rested, so it's important to stop transepidermal water loss (TEWL) and help improve skin's barrier function.

The ingredients in the Awaken Peptide Eye Gel that target those root causes:

Jojoba Esters forms a film on the top layers of the skin that reduces water evaporation and helps to accelerate the recovery of a damaged skin barrier.
Dermalogica's Awaken Peptide Eye Gel

Dermalogica's NEW! Awaken Peptide Eye Gel utilises powerful firming peptides and plant-derived technology to reduce the appearance of puffiness and fine lines. This weightless, hydrating, depuffing eye gel firms and smooths skin texture for a more energized appearance.



Quickly reduces the
appearance of puffiness
and wrinkles, while
significantly diminishing their
appearance over time.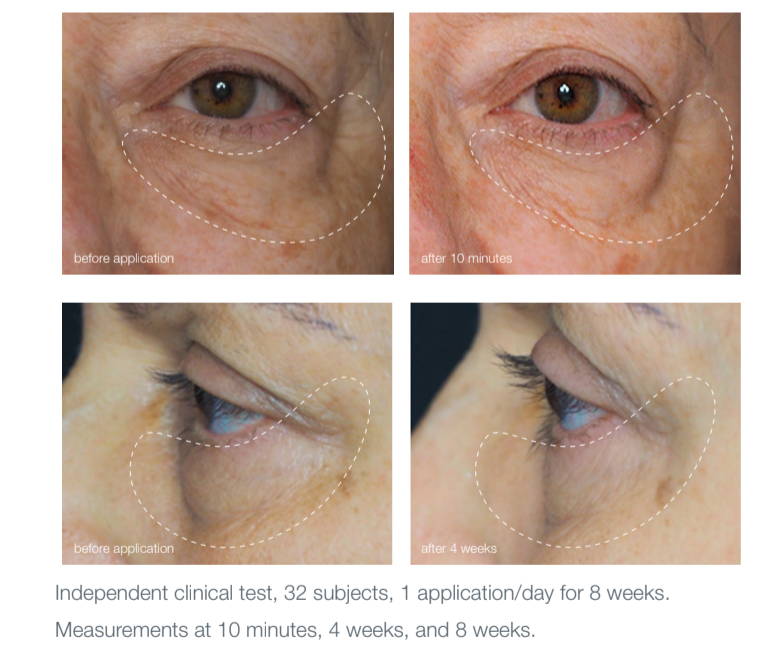 My name is Sarah and I am the founder of GLO Skin Body. With over 17 years experience, I believe a professional relationship with your skin therapist is crucial in helping you to achieve your skin care goals and to ensure your skin is always looking and feeling its best. Whether it's in person or through our online support, Im here to guide and support you towards your healthiest skin ever.
On a personal note, I am a Mum of 3 so I understand completely the juggles and balancing of life and family commitments . My goal is to help everyone have an effective and enjoyable home care routine that gets you the results you want...no matter how busy you are!