Exfoliation is a game changer when it comes to our skin and can improve many of the skin concerns we experience. Our skin is pre-programmed to continuously shed and renew itself. This process can be easily slowed down by many factors including age, stress, the environment, dehydration and a lack of sleep.
Exfoliation keeps the accelerator on the skin's renewal process and removes the outer layers of damaged, dead skin, revealing smooth, refined and brighter skin.
Common types of exfoliation

Exfoliation takes various forms and doesn't require granules for optimal skin benefits:
Physical Exfoliation: Achieved through manual friction, like granular scrubs, facial brushes, and mitts.


Chemical Exfoliation: Utilises Hydroxy Acids, Enzymes, and Retinol to break down and loosen dead skin, reaching deeper layers for more potent results.



Acid-free Smoothing Agents: Modern ingredients like Yeast, Glycosamine, and Urea promote natural exfoliation without friction or irritation.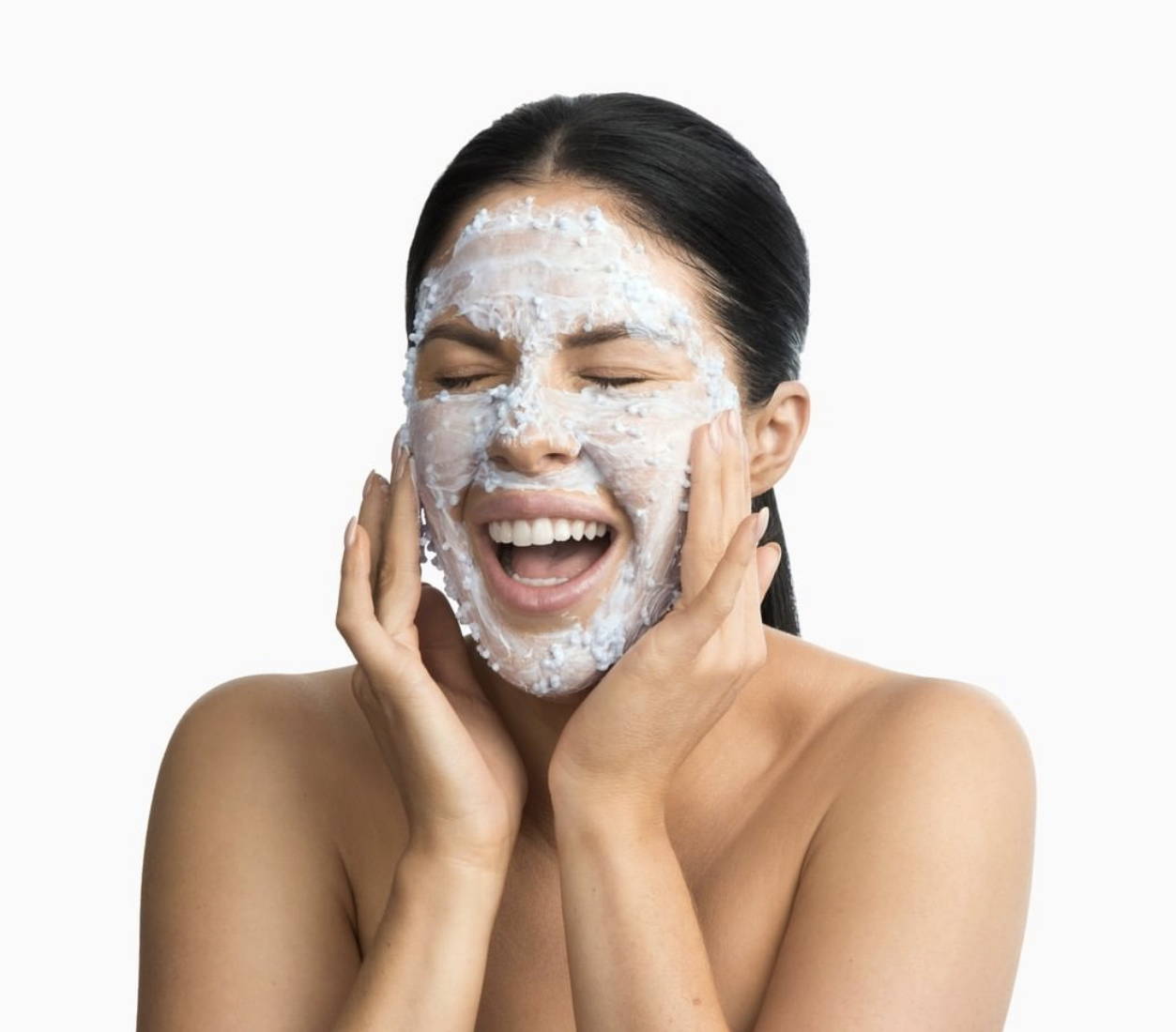 If you stop exfoliating for just a few days, you'll notice pores clogging and your skin becoming rough.
Exfoliation clears surface dirt and pore buildup. Skipping it can lead to breakouts, blackheads, fine lines, dullness, and uneven skin texture, affecting your foundation's appearance.
Exfoliation makes for happy, healthy skin
Here are the main benefits of exfoliating your skin regularly:
Helps treat almost any skin challenge

Keeps your skin feel consistently soft and smooth

Helps prevent and manage breakouts

Removes dry/dehydrated skin cells from the surface of the skin

Allows your skincare products to absorb more effectively into your skin

Helps with the appearance of an uneven skin tone
Our favourite Dermalogica exfoliants
Exfoliation is the second step in your skincare routine, after cleansing. It can be something you do daily or weekly, depending on the type of exfoliant you use and your skin. If you're time poor or wanting to keep your skincare simple, there's exfoliants that can be conveniently mixed in with cleansers. Once you've exfoliated, any other products applied to the skin will absorb more effectively, enhancing their results.
Microfoliates dulling dead skin cells

Instantly leaves your skin noticeably smoother and brighter.

Can be used daily on most skins
A highly-active powder that helps fight the biochemical and environmental triggers that accelerate skin ageing

Helps lift and remove pollution particles from the skin

Ideal to use at night time
Tools to enhance your exfoliation
Power up your exfoliation with this vibrating silicone brush that works gently and effectively over the skin.

Battery operated and water resistent so easy to use in the shower

Can be used with Dermalogica granular and powder exfoliants
If you need any advice about your skin, we are here to help! We offer Complimentary Zoom Consultations (no zoom account needed) to help with your skin concerns face to face, from the comfort of your own home!
Click on advice to book a day and time that suits you best. We would love to hear from you!

My name is Sarah and I am the founder of GLO Skin Body. With almost 20 years experience, I believe a professional relationship with your skin therapist is crucial in helping you to achieve your skin care goals and to ensure your skin is always looking and feeling its best. Whether it's in person or through our online support, Im here to guide and support you towards your healthiest skin ever.
On a personal note, I am a Mum of 3 so I understand completely the juggles and balancing of life and family commitments . My goal is to help everyone have an effective and enjoyable home care routine that gets you the results you want...no matter how busy you are!