There is so much love in giving skincare as a gift. These are products we can use daily and be reminded of that special gift from you!
This holiday season, we have many options for her! Or, if you're looking at these gift packs for yourself, add them to your wish list too - it will be just as exciting to find one when you open your gifts (even if you did help with the ideas along the way).
We have shared below some gift ideas from Dermalogica and if you need any guidance from us, please reach out to us for advice as we would love to hear from you and help you find the perfect skincare gift!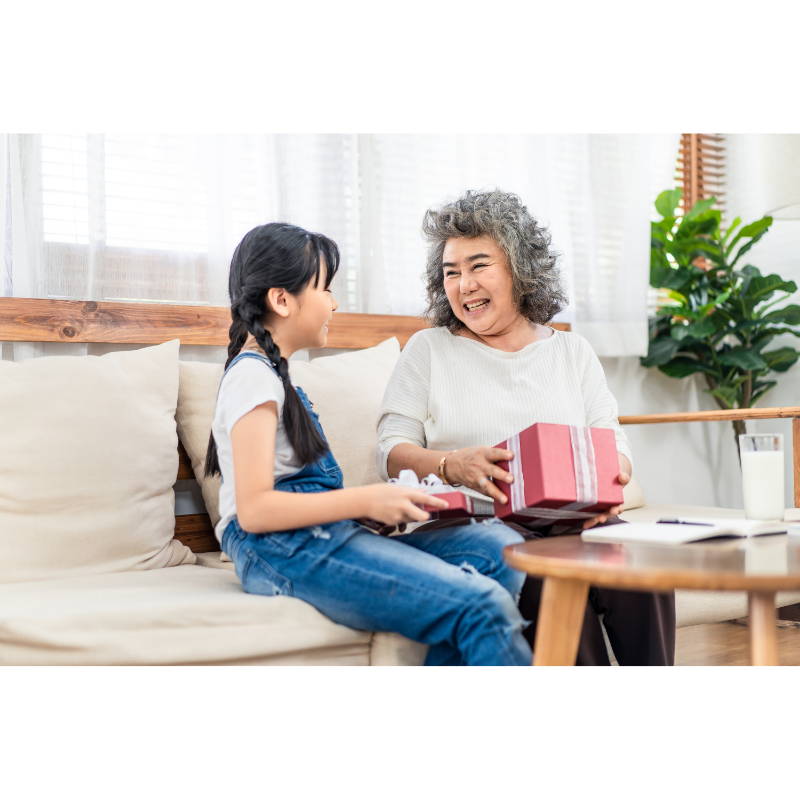 As the years go on, our oil flow naturally declines so the Dermalogica Our Deeply Nourishing Duo is perfect for anyone who has dry skin. Your Mum, Grandma, Nanna or Aunty would absolutely love this gift pack. These amazing women in our life do so much to nurture and care for us and this gift pack will give back that right back to them.
The Super Rich Repair is a beautiful and nourishing moisturiser that is like a comforting weighted blanket. Formulated with peptides to help with collagen production and Shea Butter to help nourish and replenish her dry skin.
Whilst the MultiVitamin Power Recovery Masque helps gives her skin some extra TLC each week with a treatment of MultiVitamins to help restore skin suppleness, increase collagen, elasticity and repair damage caused by free radicals.
---
As women, there is much juggle on a daily basis and being organised is key...so lets help make it easy for her.
When it comes to skin care, we need a cleansing routine thats easy, effective and what I like to say "a perfect way to start AND finish the day". Our Best Cleanse + Glow Kit will do just this.
PreCleanse is our recommended first step for her cleanse routine to finish the day. Its effective at removing make-up, dirt, oil and leaves her skin ready for her second cleanse.
The Special Cleansing Gel is a soap-free foaming gel cleanser that effectively removes impurities whilst leave the skin calm and refreshed.
The Daily Microfoliant can be used either in the morning or at night and daily if the skin can tolerate. This will leave her skin visibly smoother and brighter.
Savings of $75.00
Our Stressed-Skin Rescue gift is perfect for Everyone because we all need to have some time to relax and unwind.
I think of the Mums on their feet and running after kids, the corporate woman who spends hours working, the healthcare workers enduring and taking on so much to care for elderly and the sick and the women multi-tasking it all.
Stress comes in many forms and can show on our skin and these 3 little heroes will help.
The Antioxidant Hydramist instantly hydrates and provides flash-firming effects to the skin. Easy and convenient to use...even during the day! The rose scent will instantly bring a sense of calm for her.
The MultiVitamin Power Firm is suitable for every skin and helps combat fine lines around the eyes and lips whilst protecting her eye area from further damage .
The MultiVitamin Power Recovery Masque is powerful for the skin and ultra calming. Encourage her to put her feet up and take some time for herself whilst this masque and the multivtiamins boost collagen, elasticity and promote healthy skin regeneration.
When advising clients about their skin, one of the most common goal is to have a more 'hydrated skin' and the Hydration Heroes gift pack is all about boosting moisture levels in her skin.
Hydrated skin brings radiance, suppleness and a skin that is healthy. Its also means her make-up will not only apply better, it will last and look even throughout the day.  
The MultiActive Toner is her first application of hydration after cleansing her skin. It can also be spritzed over the skin throughout the day if needed as an extra hydrating boost.
Skin Smoothing Cream is a medium weight moisturiser that combines a hydrating complex that will keep her skin continuously hydrated for 48hrs so with a daily application, her skins moisture will remain at an optimum level.
The Hydro Masque Exfoliant is a 2-in-1 exfoliant and hydrating masque which makes its easy for her to do each week. She will simply apply the masque and work the exfoliating beads over her skin and then leave on for the hydrating masque to do its work.
---
With hands being washed so much more now days, we want to ensure her skin is not only clean, but soft and refreshed too.
The Conditioning Body Wash is the perfect companion for every bathroom vanity and shower and oh my the smell...even her senses will love this product!
Gentle cleansers the skin without stripping

Perfect for use after exercise or a long day at work or with the kids

Invigorates your mind and revitalises your skin

Suitable for all family members
Daily Microfoliant can be used daily or 1-2 times a week if her skin is on the sensitive side

Rice Bran polishes and brightens the skin and leaves a smooth feeling to her skin

Can be powered up by mixing in with her cleanser...and time saving too!

Leave as a little surprise for her on the Christmas Tree, or a little extra to say 'Thank you' for being a special part of your life.
---
Still need guidance? We are here to help you for your gifting ideas. Please reach out if you have any questions about which gift pack will be right for your loved one. We also offer complimentary Online Skin Consultations via email, Zoom and phone so reach out and one of our Skin Experts will be happy to help.
---


My name is Sarah and I am the founder of GLO Skin Body. With over 17 years experience, I believe a professional relationship with your skin therapist is crucial in helping you to achieve your skin care goals and to ensure your skin is always looking and feeling its best. Whether it's in person or through our online support, Im here to guide and support you towards your healthiest skin ever.
On a personal note, I am a Mum of 3 so I understand completely the juggles and balancing of life and family commitments . My goal is to help everyone have an effective and enjoyable home care routine that gets you the results you want...no matter how busy you are!