Hi! My name is Sarah, and for those who are new here, I'm a Skin Therapist with over 17 years experience, and the Founder of GLO Skin Body. I have also been suffering with Rosacea my whole life and treating it both on my skin and on my client's. So I'm here today to make sure you don't make the same mistakes I made and that you, like me, can manage and soothe your Rosacea - or whichever other skin concerns you might have, with professional advice.
I first had confirmation that I had Rosacea years ago, diagnosed by a dermatologist at the age of 23, when I was studying Beauty Therapy. At the time, I was using so many different products on my skin and questioning why my skin was actually getting worse.
As a trainee Beauty Therapist I had no idea about this condition. Fast forward to now, I have managed to control my Rosacea and although I still do experience a flare-up now and then, I understand why and it will settle quickly.
So today I'm here to help you understand this skin condition and how you can treat and manage its symptoms and appearance.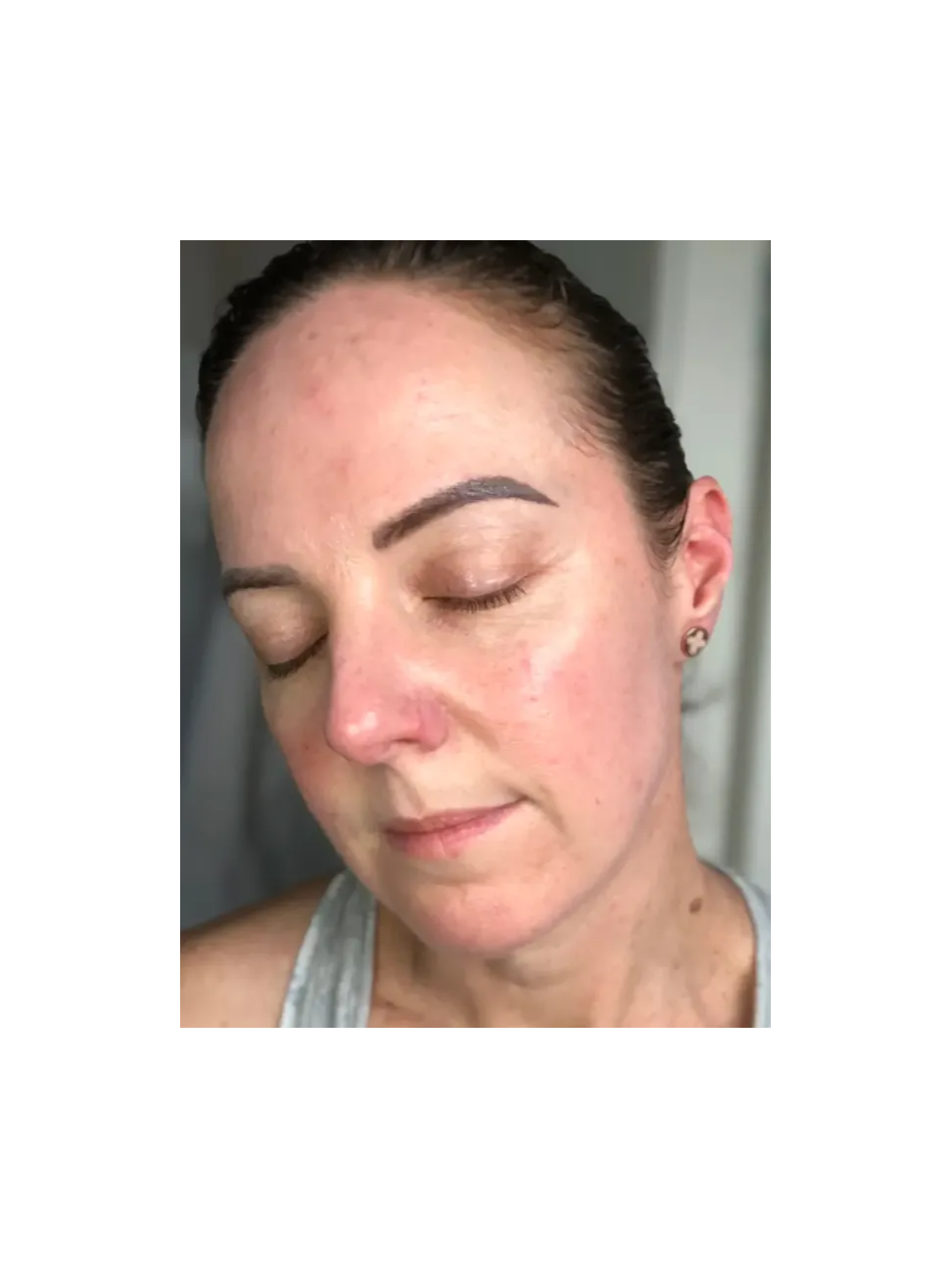 Rosacea is a very common skin condition that we see more and more people experiencing.
Rosacea is an inflammatory condition that usually affects the face - mainly the cheeks, nose and chin. The condition can appear in all these areas or just one area.

It can appear as blushing or flushing and visible blood vessels in your face. It may also produce small, pus-filled bumps. Symptoms may come and go and they can lay dormant for years.
Rosacea can be mistaken for Acne (going back to my experience, I was using products on my skin that treated breakouts, not Rosacea, which explains why my skin was getting worse).
Unfortunately, there is no cure for Rosacea. However, it can be managed to help prevent flare-ups and irritation.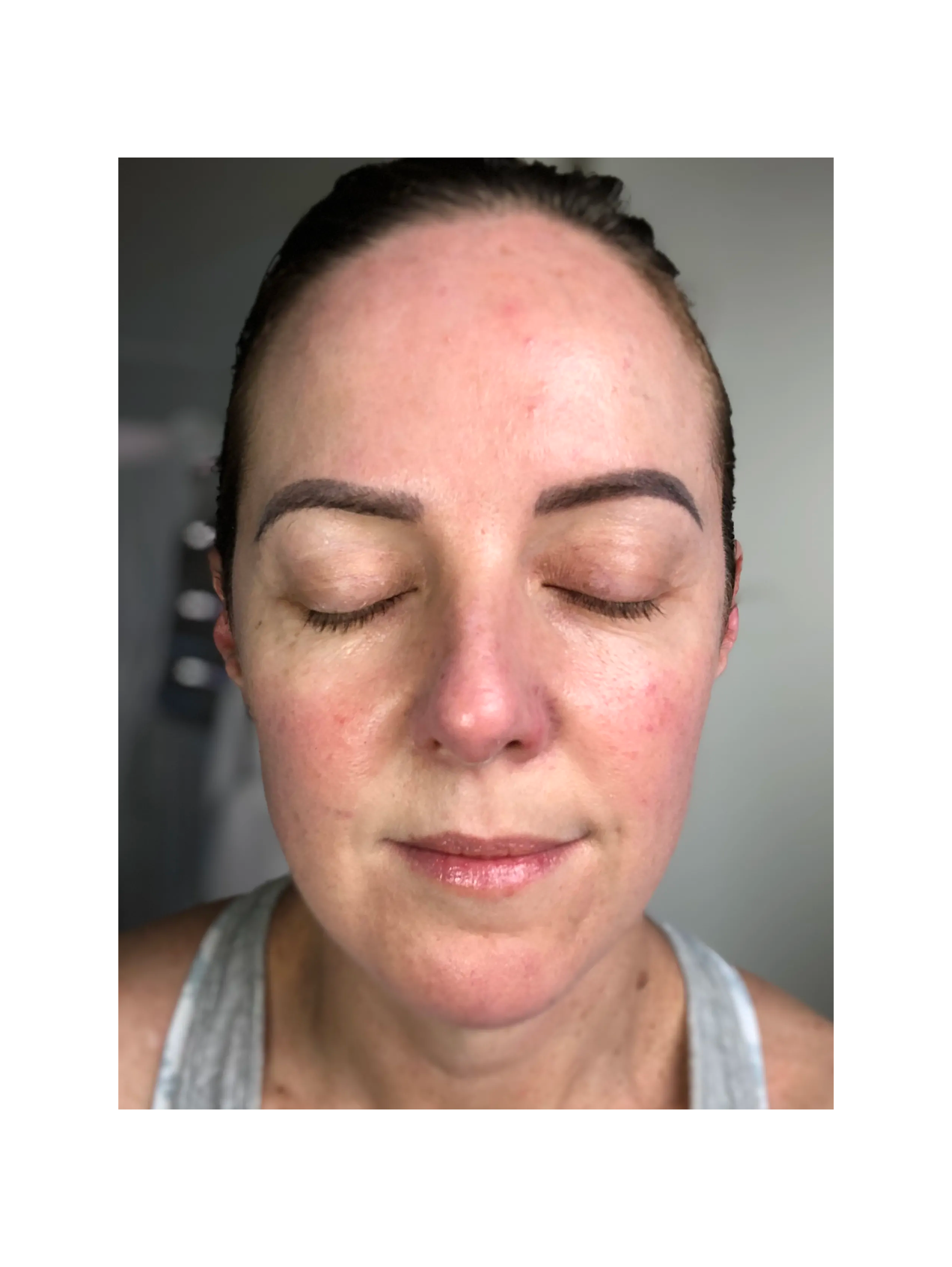 ---
---

Rosacea is a complex condition with both internal and environmental influences behind it. There can be a genetic factor linked to it as well, but not in every case. Rosacea can appear in 4 stages and the key is to prevent moving into the next stage:


Stage 1: Mild Rosacea
This is the early stage and can appear as flushing that comes and goes on the cheeks, nose or chin.


Stage 2: Moderate Rosacea
As Rosacea gets worse, the facial redness grows more noticeable and may last longer. In some cases, bumps and pimples appear on the skin in the same area as the redness. In other cases, tiny blood vessels are increasingly visible as fine red lines.


Stage 3: Severe Rosacea
This is the most advanced type of Rosacea, when the skin looks and feels very thick and shows has a deep shade of red. Bumps on the skin may be painful.


---
---


In my experience, every Rosacea skin is different. One stimulant may flare your Rosacea whilst the exact same stimulant will be fine for someone else experiencing the same skin condition.
Understanding what stimulates your skin will help with the management of your Rosacea. Here are some of the common stimulants to Rosacea:
Hot drinks and spicy foods

Red wine and other alcoholic beverages

Dietary choices

Emotions - Stress can be a big one here

Extreme temperatures

Sun or wind

Exercise

Drugs that dilate blood vessels, including some blood pressure medications

Some cosmetic, skin or hair care products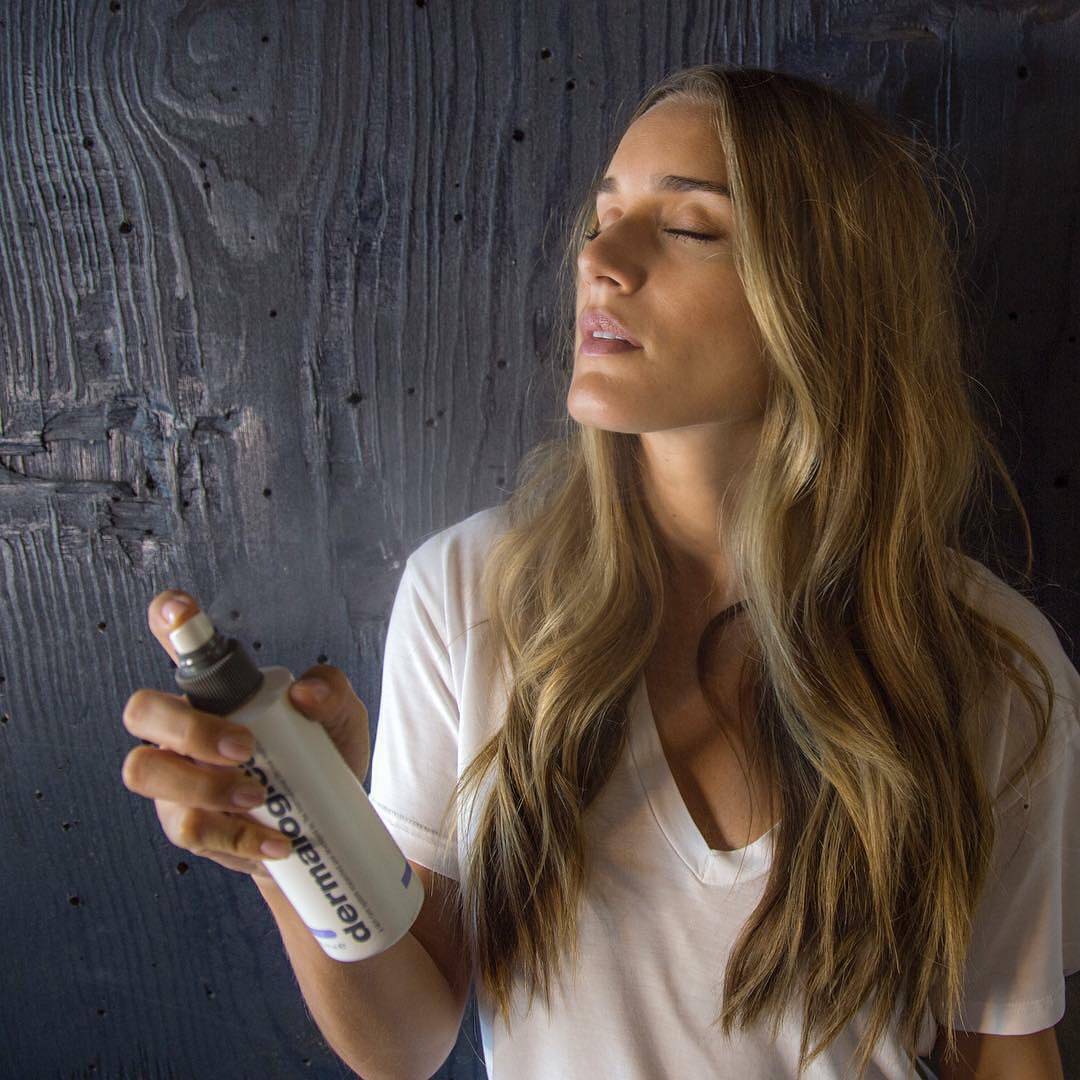 The best Dermalogica products to treat Rosacea
A creamy-gel consistency that is ph balanced to the skin

Helps relieve irritation and redness

Calms and cools the skin

Glides over the skin and rinses easily
---
Rapidly soothes sensitive skin

Cooling and nourishing

Can be used throughout the day and over make-up to help calm redness and flushing
---
UltraCalming Serum Concentrate
Works below the surface to control inflammation

Provides relief for current and future flare-ups

Strengthens the skin barrier layer
---
Vitamin C helps support the blood vessels and protects the skin from environmental assaults

Provides a gentle exfoliating action

Promotes a brighter complexion
---
Locks in hydration and promotes barrier protection

Delivers long lasting hydration for 10+ hours




Stimulates hydration from within
Calming and Cooling Moisturiser
Lightweight and cooling

Calming and soothing and provides comfort throughout the day

Provides deep hydration
If you need any advice about your skin, we are here to help! We offer complimentary zoom consultations (no zoom account needed) to help with your skin concerns face to face, from the comfort of your own home!
Click on advice to book a day and time that suits you best. We would love to hear from you.

My name is Sarah and I am the founder of GLO Skin Body. With over 17 years experience, I believe a professional relationship with your skin therapist is crucial in helping you to achieve your skin care goals and to ensure your skin is always looking and feeling its best. Whether it's in person or through our online support, Im here to guide and support you towards your healthiest skin ever.
On a personal note, I am a Mum of 3 so I understand completely the juggles and balancing of life and family commitments . My goal is to help everyone have an effective and enjoyable home care routine that gets you the results you want...no matter how busy you are!