Our skin is fascinating. It's our largest and fastest-growing organ, and it's responsible for protecting against bacteria and defending against the elements.

With a constantly changing environment, our skin also changes. This is further amplified by other daily lifestyle factors such as our diet, hormonal fluctuations and stress levels. As a result we experience changes that concern us - some are constant and others come and go.
What are targeted treatments?
Targeted Treatments are specific products that help treat these concerns and they are game changers in the world of skincare. A targeted treatment can be a serum, an oil or booster. What makes them a targeted treatment is their high percentage of cosmeceutical active ingredients that work effectively and fast to target specific skin concerns.
Why you should use a targeted treatment
To keep our skin looking and feeling its very best, we need to be armed and ready with targeted treatments that'll take on these skin issues when they strike.
If they're not part of your skincare arsenal, this can be detrimental to healthy skin - the longer these issues linger, the more damage is caused.
For example, if a breakout is left untreated, the infection will worsen and you're more likely to see scaring. Or, if we don't nip dehydration in the bud, this can go multiple ways. Our skin may respond by producing extra oil, causing our pores to become clogged, and/or our skin can become red and irritated.
Having a handful of targeted treatments not only keeps healthy skin in check but is a sure way to turn up the glow factor.
The beauty of target treatments lies in their flexibility and their fast response. They can be adapted to whatever the skin requires - use them daily, weekly, monthly, on a particular area, or all over.



If you experience specific ongoing concerns, then you would use your Dermalogica targeted treatment daily. For example, w

e know that dehydration, a common skin complaint that many of us struggle with, can be easily controlled by incorporating a hydrating serum into your daily regimen.


We may also have a targeted treatment on hand when our skin needs them, for example with breakouts.



Achieving healthy skin comes down to being flexible and being able to adapt to the skins needs, which is why targeted treatments are so effective.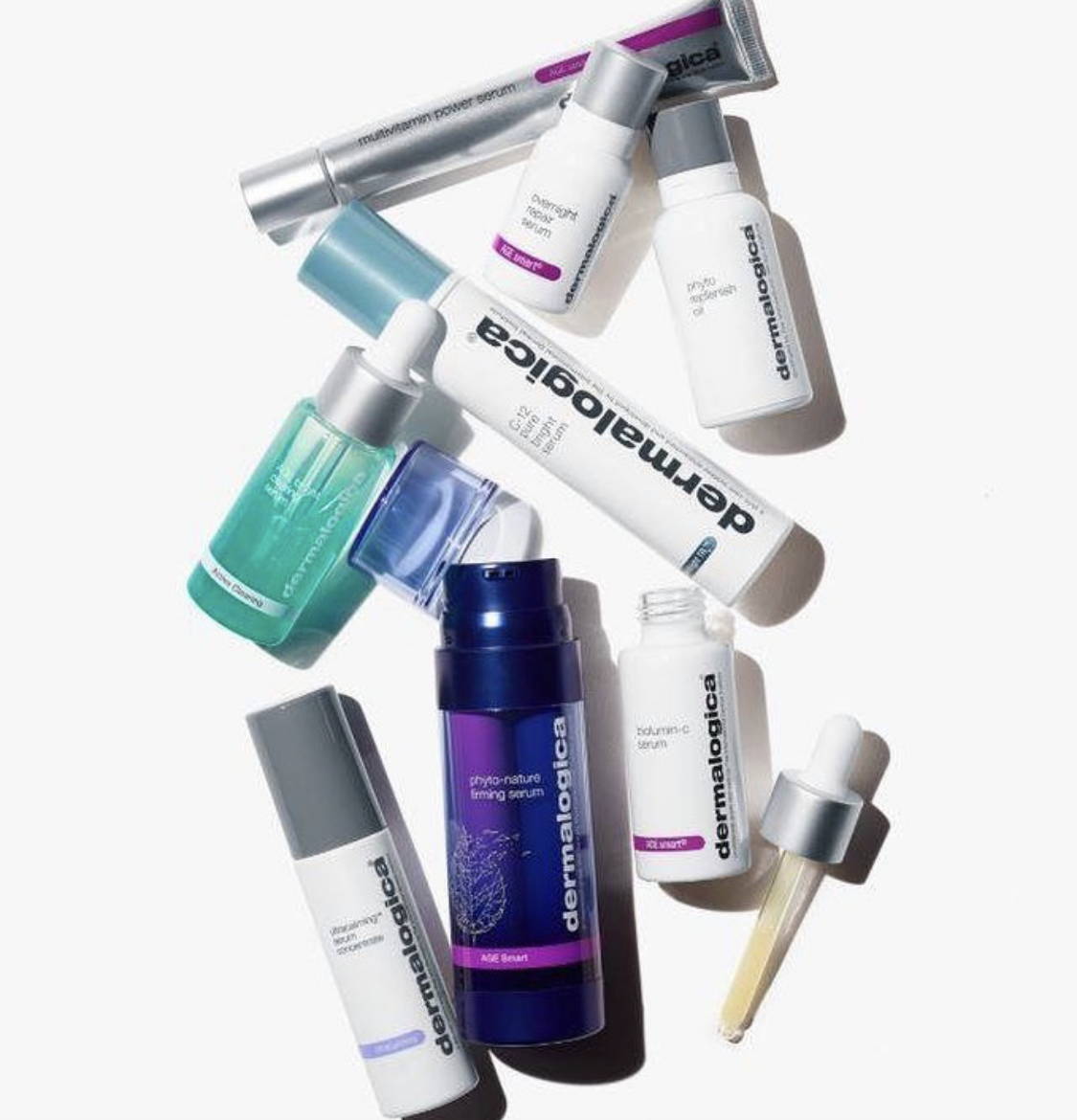 Using Targeted Treatments with Your Other Skincare
Targeted treatments are applied after your toner and eye treatments. As a rule of thumb, if using multiple targeted treatments, apply your lightest first.
Also, be mindful that if you're using a breakout treatment, always apply it first and patchwork other targeted treatments around your breakouts for maximum results.
With an extensive range of target treatments, Dermalogica has got you covered for every possible skin issue.
Our Top Dermalogica Targeted Treatments
Targets 4 Concerns in one serum- Hydration, Firmness, Brightness & Redness

Next generation serum that detects what your skin needs and where it needs it

Activates key ingredients on different areas of the face in response to the skin's micro-changes

SmartResponse technology reacts to your skin's needs to hydrate, brighten, soothe, and address fine lines and wrinkles!

Ideal if you have multiple skin concerns

With most serums in the Dermalogica range you will use this serum in the morning with your targeted serum at night
---
Hydrating Serum
Immediately hydrates to quench dehydrated skin

Delivers long-lasting hydration to help prevent

future dehydration

Replenishes skin from within
---
Calming Serum
Super-concentrated serum helps calm, restore and defend sensitised skin

Helps interrupt inflammatory triggers to prevent flare ups.
---
Targets Fine Lines and Wrinkles
Dermalogica's most advance dual-phase serum

highly-active botanicals with biomimetic technology reduce visible signs of skin ageing and reawakens the nature of younger-looking skin.

Doubles skin luminosity in just 1 application, minimises the appearance of fine lines in just 1 application, Reduces the visible wrinkles after 4 weeks
---
Vitamin C Seru
High-performance Vitamin C serum works with skin's own defences to brighten and firm, exfoliate

Reduces fine lines and prevents and corrects free-radical damage.

Formulated with advanced technology to deliver more Vitamin C into skin, this superior formula outperforms other Vitamin C products.
---
Maximises your nighttime skin repair to help minimise fine lines and increase luminosity

Stimulates collagen production to helps firm, renew rand revitalise the skin
Immediately tightens skin, and tones it over time

Visibly lifts skin's appearance

Smoothes and firms with Retinol-like results
Targeted treatments take your skincare routine from good to GREAT. If you're new to target treatments, begin with treating your most common skin challenge and then progress from there. It's the most exciting, powerful and results-driven step in your skincare, setting you up for healthy skin for life!
If you need any advice or guidance, please reach out to us.

My name is Sarah and I am the founder of GLO Skin Body. With almost 20 years experience, I believe a professional relationship with your skin therapist is crucial in helping you to achieve your skin care goals and to ensure your skin is always looking and feeling its best. Whether it's in person or through our online support, Im here to guide and support you towards your healthiest skin ever.
On a personal note, I am a Mum of 3 so I understand completely the juggles and balancing of life and family commitments . My goal is to help everyone have an effective and enjoyable home care routine that gets you the results you want...no matter how busy you are!