We have all heard about the use of Retinol in skincare products. But what can Retinol really do for your skin?
Retinol is a type of retinoid made from Vitamin A. It's a winning ingredient that targets multiple concerns on our skin.
Here are some of the benefits of Retinol for the skin:
Helps reverse the signs of skin ageing by accelerating skin cell renewal

Reduces the appearance of wrinkles, fine lines and age spots

Helps reduce the appearance of acne by helping prevent dead skin cells from clogging pores

Helps clear breakouts at a faster rate

Helps even skin tone
---
---
As our skin ages, cell turnover and collagen production slow down, leading to visible signs of skin ageing (spots, fine lines, wrinkles etc). Retinol is an excellent treatment choice for these concerns.
Retinol also helps unclog pores, exfoliate and smooth the skin, even skin tone and treat acne.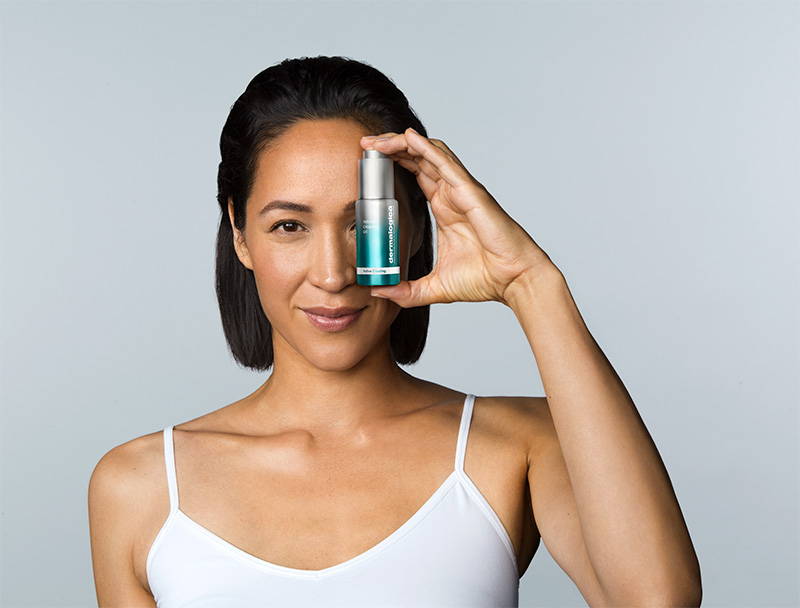 Retinol encourages skin cell turnover and renewal. This gives skin a smoother, more even-toned appearance.
To tolerate Retinol, the skin often has to build up what are called retinoid receptors first. These receptors are proteins that are naturally found in skin, and they help Retinol do its work. Skin can build retinoid receptors through controlled exposure, which is why it's often recommended to start slow with retinol products and build up to higher concentrations.
The most powerful effects of retinol (retinoids) are on collagen! Retinoids have a dual effect here: they help to decrease the amount of collagen breakdown from sun exposure and they stimulate the production of new collagen. Wow!
Begin using Retinol gradually: slowly building up your skin's tolerance helps avoid and reduce irritation. Start by using it once or twice every week, then every other day, and ultimately every day if your skin can tolerate it.
Some skins can tolerate retinol twice a week, whilst others can move to a daily application - it really depends on the skin so if you aren't sure, please contact us for advice.
Some key points when using Retinol:
Apply Retinol at night to avoid irritation from sun exposure

During the day, always use sunscreen to help protect your skin against sun exposure

Avoid other exfoliants unless they are designed to be used with Retinol and your skin therapist/doctor says it's okay

Avoid Retinol if you're pregnant or breastfeeding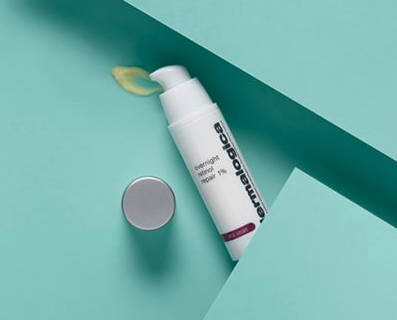 What may I experience on the skin in the initial use of Retinol?
It can take up to several weeks for your skin to get used to Retinol. In the meantime, you may experience flaking and small bumps that resemble breakouts, as well as other forms of sensitivity.
This is normal and should stop once your skin builds up its retinoid receptors. We call this "skin purging" - it's really your skin building up its receptors through controlled exposure.
With their advanced ingredient technology and targeted results, Dermalogica has a number of products that contain retinol. Which one is your perfect match?
Best Retinol cream for wrinkles and uneven skin tone
Overnight Retinol Repair is concentrated yet customisable – so it's ideal for new Retinol users. It is a Retinol treatment cream filled with Peptides, Vitamin C and a Copper amino acid complex.
Helps reverse signs of photoageing

Helps reduce the appearance of wrinkles, uneven skin tone and discolouration

Accelerates skin renewal

Firms to reduce the appearance of fine lines
---
Best Retinol for adult acne
Retinol Clearing Oil is a high-performance night oil that combines Retinol and Salicylic Acid into one skin-soothing formula.
Delivers clearer, more vibrant skin while you sleep

Renews skin overnight

Reduces visible signs of breakouts and skin ageing
---
Best Retinol Eye cream for crow's feet
Age Reversal Eye Complex is an advanced, micro-encapsulated retinol that helps smooth away the signs of skin ageing around the eyes. It's also formulated specifically for the delicate eye area, which is the thinnest skin on your face.
Retinol Microspheres target the signs of skin ageing

Reverses multiple signs of skin ageing around the delicate eye area

Delivers potent age-fighting actives deep into the skin
---
Best Retinol masque for dry, lacklusture skin
MultiVitamin Power Recovery Masque is an ultra-replenishing masque that helps rescue stressed, ageing skin. This masque is a go-to when skin needs an extra nutrient boost. Filled with powerful, concentrated vitamins A, C and E, and Linoleic Acid, it helps restore skin while enhancing barrier properties.
A great restorative masque for skin exposed to stress

Repairs daily damage triggered by free radicals

Remedy for photodamaged skin and skin ageing
---
Best Retinol exfoliant for dull skin
MultiVitamin Thermafoliant is perfect for new retinol and its a powerful skin polisher that combines physical and chemical exfoliants to refine skin texture. Resurfacing micro-granules gently polish off dulling skin cells to reveal smoother, fresher skin immediately.
Polishes away dulling skin to reveal smoother, fresher skin

Thermal technology drives benefits further into skin

Brightens skin tone and defends against free radicals
---
Best Retinol serum for dark spots
MultiVitamin Power Serum is a treatment serum with micro-encapsulated vitamins A, C and E. It's a great everyday choice for new retinol users looking to fade dark spots. Protein peptides support skin resilience and help minimise the appearance of sun-induced ageing.
Features micro-encapsulated vitamin technology for increased defense against skin ageing

Helps reduce fine lines and wrinkles

Provides antioxidant protection and helps control pigmentation

My name is Sarah and I am the founder of GLO Skin Body. With over 17 years experience, I believe a professional relationship with your skin therapist is crucial in helping you to achieve your skin care goals and to ensure your skin is always looking and feeling its best. Whether it's in person or through our online support, Im here to guide and support you towards your healthiest skin ever.
On a personal note, I am a Mum of 3 so I understand completely the juggles and balancing of life and family commitments . My goal is to help everyone have an effective and enjoyable home care routine that gets you the results you want...no matter how busy you are!