The eyes are often a forgotten part of our skin care routine. If you don't currently have a targeted routine for your eyes then you probably fall into one of these three categories:
1. You own no eye products and it has never crossed your mind to get one
2. You own multiple eye creams but you forget without fail to apply them
3. You apply your normal skin care routine to your eye area and hope for the best
The eyes are a big area of concern for a lot of people. They are usually the first place we start to notice signs of ageing, such as fine lines and wrinkles. "Tired" eyes can be a big giveaway of how stressed or sleep deprived we are, and can make a huge difference to our overall appearance. But then why do so many of us not look after them the way we should?
The skin around our eyes is very different to the rest of our face. It is much thinner, and so will break down faster than anywhere else, causing it to become loose and develop lines and wrinkles a lot easier. There is also very little muscle and fatty tissue around the eyes, and so not as strong as the rest of our skin. Because we're lacking that extra support there the skin is more likely to cave in, causing a hollow appearance.
Knowing all this now it makes sense to have a targeted routine just for your eyes right?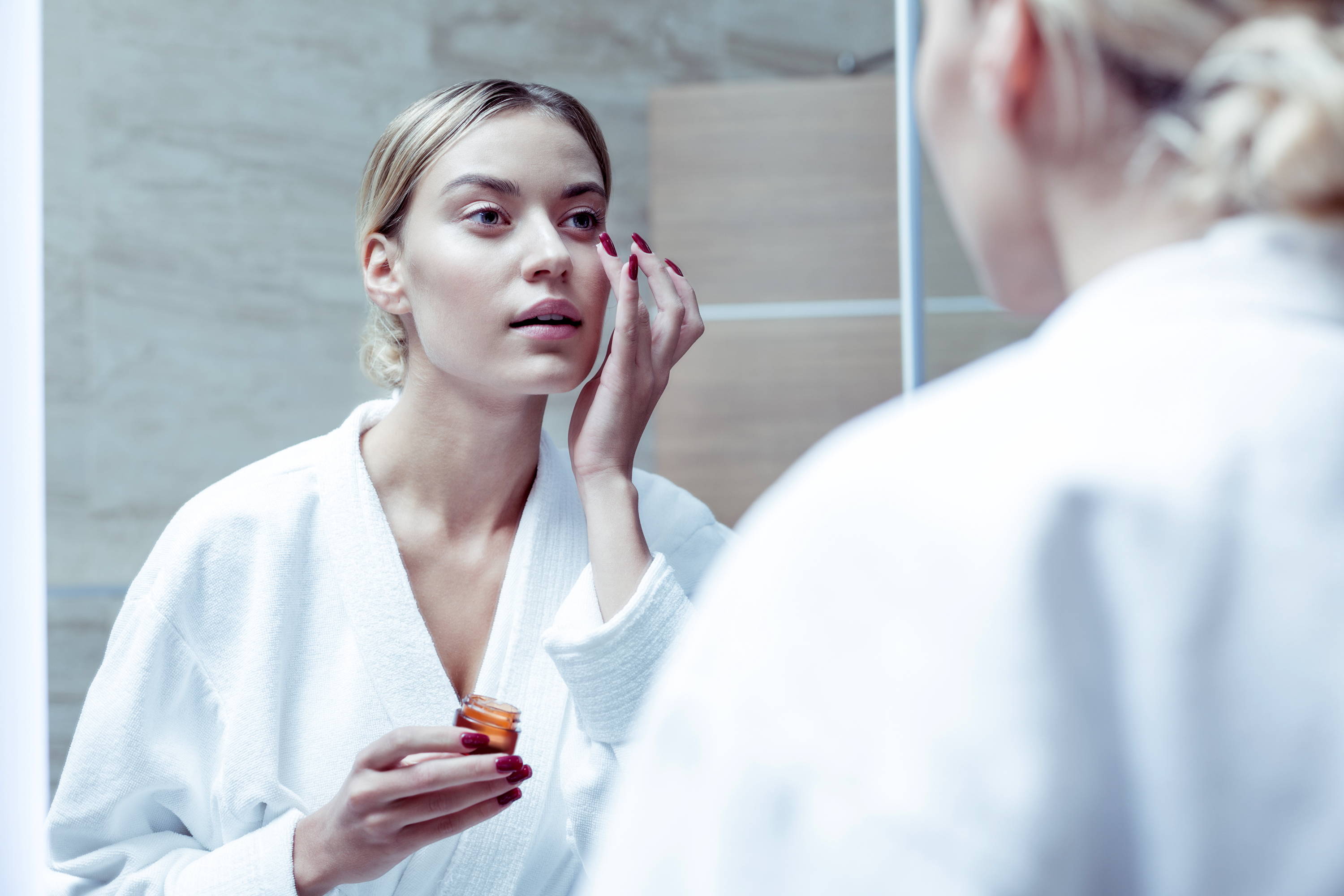 While this sounds like an obvious one, you need to be using an eye cream. Eye creams have been specifically formulated with special delivery systems so that ingredients can get where they are supposed to go. These ingredients have been developed to target exactly what you need in the eye area, such as collagen stimulation, increasing hydration and minimising discolouration. There are lots of different eye creams available depending on your concerns and age. One of our dedicated Skin Experts can help you find the right eye product for your needs. For best results prevention is key, so if your eyes are not a concern at the moment, they will be in the future. Create good habits now.
So why can't you just use your normal skin care products on your eyes then? It's a common question and the reason is because the skin is far too thin and delicate for those types of products. First they might not even be targeting the concerns around the eyes, and second the ingredients are usually far too strong and can cause stinging, burning and inflammation. Because the skin is so delicate the heavy blend of ingredients in face creams and serums can often overload the skin causing puffiness.
The skin around your eye area is unique and extremely delicate. Here is how we recommend applying your products: 
Apply a light touch with application of product and removal of makeup. Always pat the product onto the orbital bone (the bone that surrounds the eye area), with your pinky or index finger. You can then gently smooth excess product outwards towards the temple, being careful not to drag the skin. For removing eye makeup hold a cotton pad with your chosen makeup remover and gently press onto the eyes for a couple of seconds, before sweeping downwards in the direction of your lashes. Never scrub or pull the eyes, to prevent unnecessary damage. 
If you're still unsure about how you should be looking after your eye area, we would love you to get in touch with us one of our Expert Skin Therapists would be happy to help.

Here are 2 of our favourite Eye Treatment products at GLO..
Instant brightness
Increased firmness in 8 weeks
Visibily lifts eye area
Reduces dark circles and puffiness