Omnilux CLEAR is an FDA-cleared flexible, portable, affordable home-use device that uses red and blue light emitting diodes to reduce or eliminate mild to moderate acne and reduce the appearance of redness and inflammation.
Skin follicles are actually small, yet important structures in the skin that house hair and sebaceous (oil) glands. Think of them as tiny wells, where the hair serves as the column and the oil gland acts as the source of the water.
However, when these "wells" become blocked, it can result in the formation of acne. This can be caused by a variety of factors, such as an accumulation of dead skin cells, excessive oil production, or the presence of bacteria. When the oil cannot escape, it can mix with bacteria and dead skin cells to form a plug, leading to the development of pimples, blackheads, and whiteheads.
The bacteria responsible for this inflammation (known as P.acnes), produces natural chemicals called porphyrins, which are sensitive to the wavelengths (colours) of light used by Omnilux Clear.
Omnilux Clear uses a combination of Blue and Red wavelengths to target acne and breakouts:
The blue wavelength (415nm) Neutralises the bacteria that cause the redness and inflammation associated with acne. Combined with the anti-inflammatory properties of the red light.
The red light (633nm) Helps eliminate or significantly reduce active acne breakouts.
The results? Visibly smoother, clearer skin, a more even skin tone, less pigmentation, and a reduction of acne.
WINNER IN BEST INNOVATION - THE BEST AT-HOME LED mask for Acne in the New Beauty Awards 2022
WINNER Self's 2022 Health Beauty Awards - Best LED Light Mask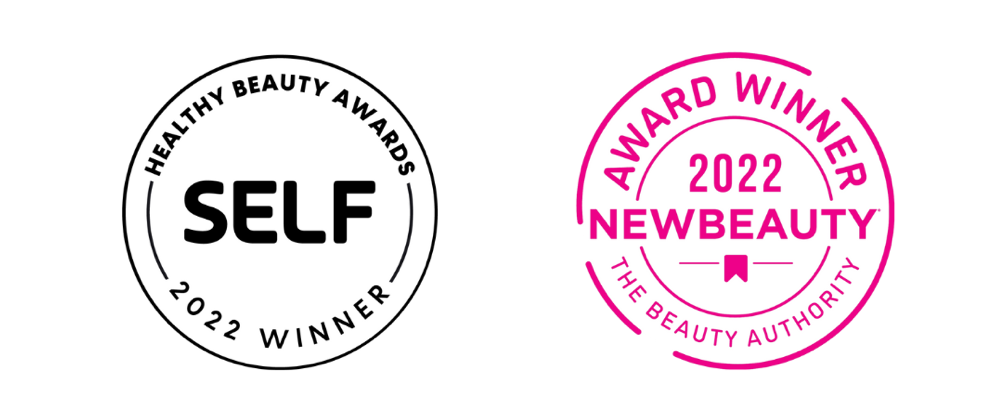 How does Omnilux Clear work?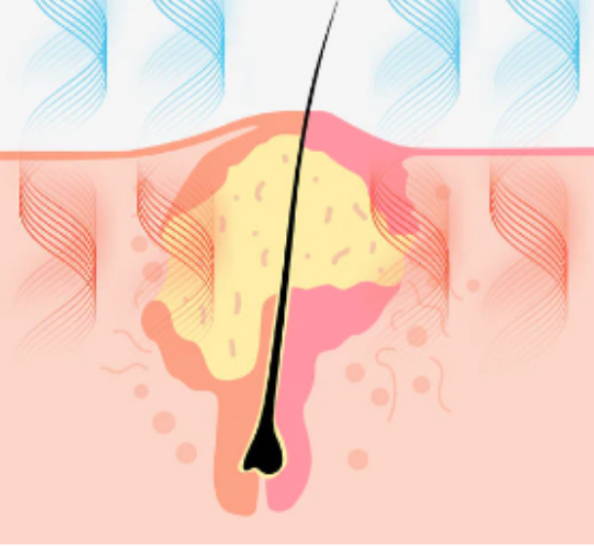 Blue & red light is absorbed into the skin
Blue light targets the shallower levels of skin and eliminates acne-causing bacteria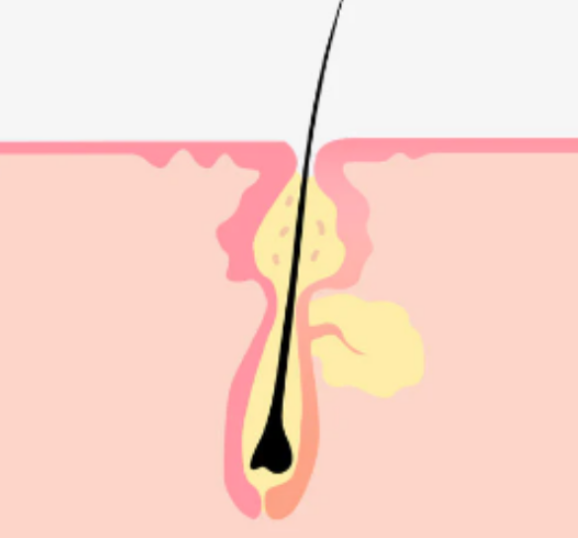 Deeper penetrating red light stimulates an anti-inflammatory response, reducing redness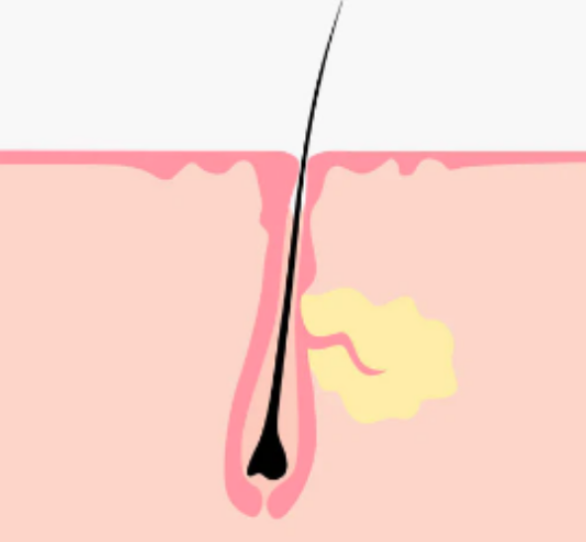 Acne is eliminated and inflammation is calmed, leaving skin clear and happy
---
---
Reduces active acne and blemishes, redness & inflammation

Reduces and helps soften the appearance of acne scarring

Helps clear breakouts faster

All natural, no pain, side effects or downtime
The Before and After shots speak for themselves: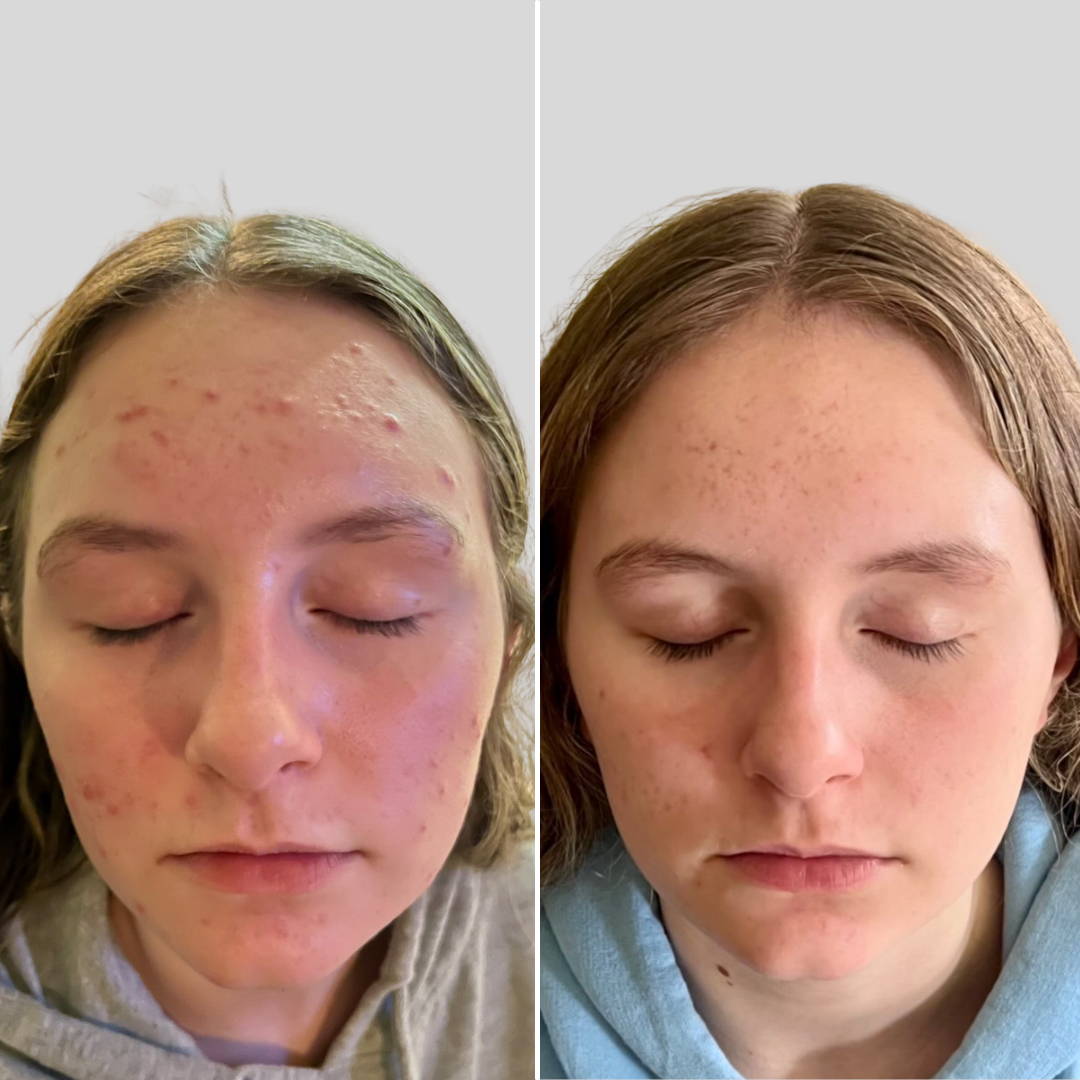 What is the recommended treatment?

We recommend a course of treatments: 4 x 10-minute treatments per week for 6 weeks.

Once the initial series is complete, use Omnilux CLEAR at the earliest signs of a breakout.
Can I use Omnilux Clear with my normal skincare?

Omnilux CLEAR is compatible with most skincare routines, however we do not recommend using your device in conjunction with accutane or retinol/Vitamin A type products. We recommend speaking with your prescribing physician before using the Omnilux CLEAR with prescribed products.
What people love about it?
"I really am loving this mask! I feel it really speeds the healing of my Acne scars and visibly notice a difference the next morning after using it before bed. It also seems to have helped with the inflammation". Laura
---
If you need any advice about your skin or guidance around the Dermalogica products, accessories and skin nutrition, please reach ut to us for advice.
We offer complimentary Online Skin Consultations via email, zoom or phone.
---


My name is Sarah and I am the founder of GLO Skin Body. With almost 20 years experience, I believe a professional relationship with your skin therapist is crucial in helping you to achieve your skin care goals and to ensure your skin is always looking and feeling its best. Whether it's in person or through our online support, Im here to guide and support you towards your healthiest skin ever.
On a personal note, I am a Mum of 3 so I understand completely the juggles and balancing of life and family commitments . My goal is to help everyone have an effective and enjoyable home care routine that gets you the results you want...no matter how busy you are!