You may have heard of or have even used Glycolic Acid in your skincare regime before.
This Alpha Hydroxy Acid (AHA) is known for its potency and power due to a small molecular size.

In fact, it's the smallest Alpha Hydroxy Acid, meaning it's able to penetrate the skin quickly and provide rapid skin renewal.
Glycolic Acid for Glowing Skin

Glycolic Acid is considered a star ingredient for boosting skin glow because it's so effective at penetrating the skin's surface where dullness reside.

It works by dissolving the links holding our dead skin cells together, aiding exfoliation to reveal a newer, brighter, and healthier looking skin.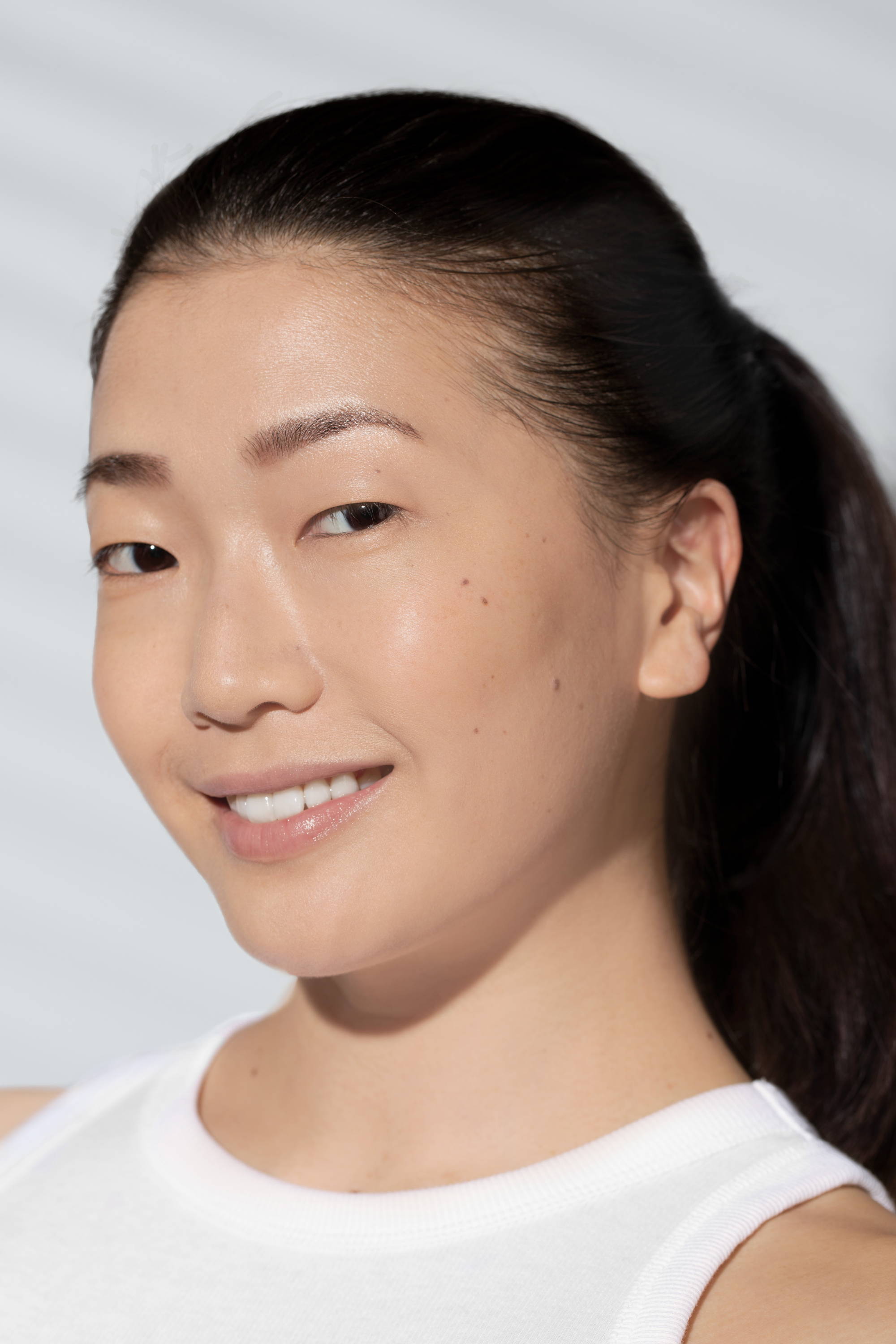 Exfoliates and Conditions

The ability to easily penetrate the skin means Glycolic Acid can be intensive for the skin, especially when combined with surfactants (key ingredients in cleansers that help dissolve daily grime).

Therefore, this can end up drying out the skin, inadvertently worsening the build-up of dead skin and exacerbating dullness.​ 
But NEW! Daily Glycolic Cleanser is a gentle yet effective cleanser that both exfoliates and conditions the skin.
It combines Glycolic Acid with gentle surfactants, plus soothing botanicals to leave skin softer and brighter, without compromise.
Daily Glycolic Cleanser sits in Dermalogica's Daily Skin Health system and has been designed for all skins seeking more radiance.


---
---

Key Ingredients in Daily Glycolic Cleanser:

3% Glycolic Acid – Unglues dulling dead skin cells to smooth, soften and boost brightness.


Calendula Extract – A botanical extract with antioxidant and anti-inflammatory properties helps soothe and calm skin.


Jojoba Oil – Is loaded with lipids that soothe, moisturise, and condition the skin.


Mild Surfactants – Amino Acid and Coconut Oil derived surfactants effectively cleanse skin while providing conditioning benefits.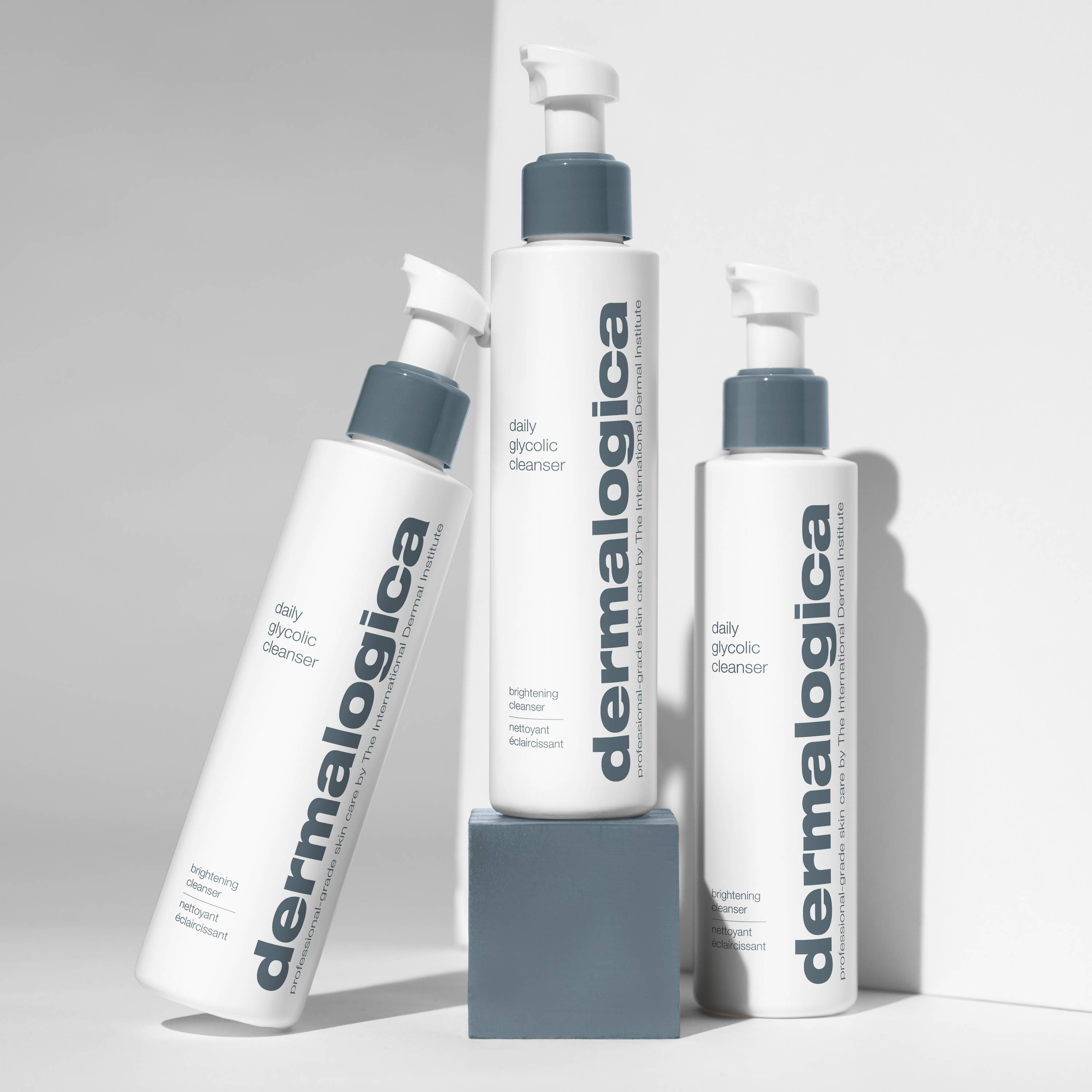 Daily Glycolic Cleanser is your daily step to luminous, healthy-looking skin. It can be used both morning and evening, ideally after a pre-cleansing product such as PreCleanse Oil or PreCleanse Balm.

How to use your Daily Glycolic Cleanser

Gently massage a blueberry sized amount of Daily Glycolic Cleanser onto a dampened face and neck – you'll notice the gel becomes creamy in texture. Then, continue to cleanse over the skin for 1 – 2 minutes and rinse away. Avoid the eye area and apply SPF on your skin when using Daily Glycolic Cleanser in the daytime.

My name is Sarah and I am the founder of GLO Skin Body. With over 17 years experience, I believe a professional relationship with your skin therapist is crucial in helping you to achieve your skin care goals and to ensure your skin is always looking and feeling its best. Whether it's in person or through our online support, Im here to guide and support you towards your healthiest skin ever.
On a personal note, I am a Mum of 3 so I understand completely the juggles and balancing of life and family commitments . My goal is to help everyone have an effective and enjoyable home care routine that gets you the results you want...no matter how busy you are!