We all want to have healthy skin, but what does 'healthy skin' really mean?
Healthy skin means the natural barrier of our skin is healthy, the skin is smooth, supple and resilient.
Moisture within our skin is a crucial component to a healthy skin barrier. This healthy moisture barrier keeps pollution and bacteria out and keeps moisture in.


How will Hyaluronic Ceremide Mist support your skin?

In order for the skin to keep a healthy barrier function, it needs hydration and moisture.
Our daily environment can play havoc on our skin and this is where the skin needs the support of our home care products.
Let's take a look at which ingredients are going to help achieve this for our skin.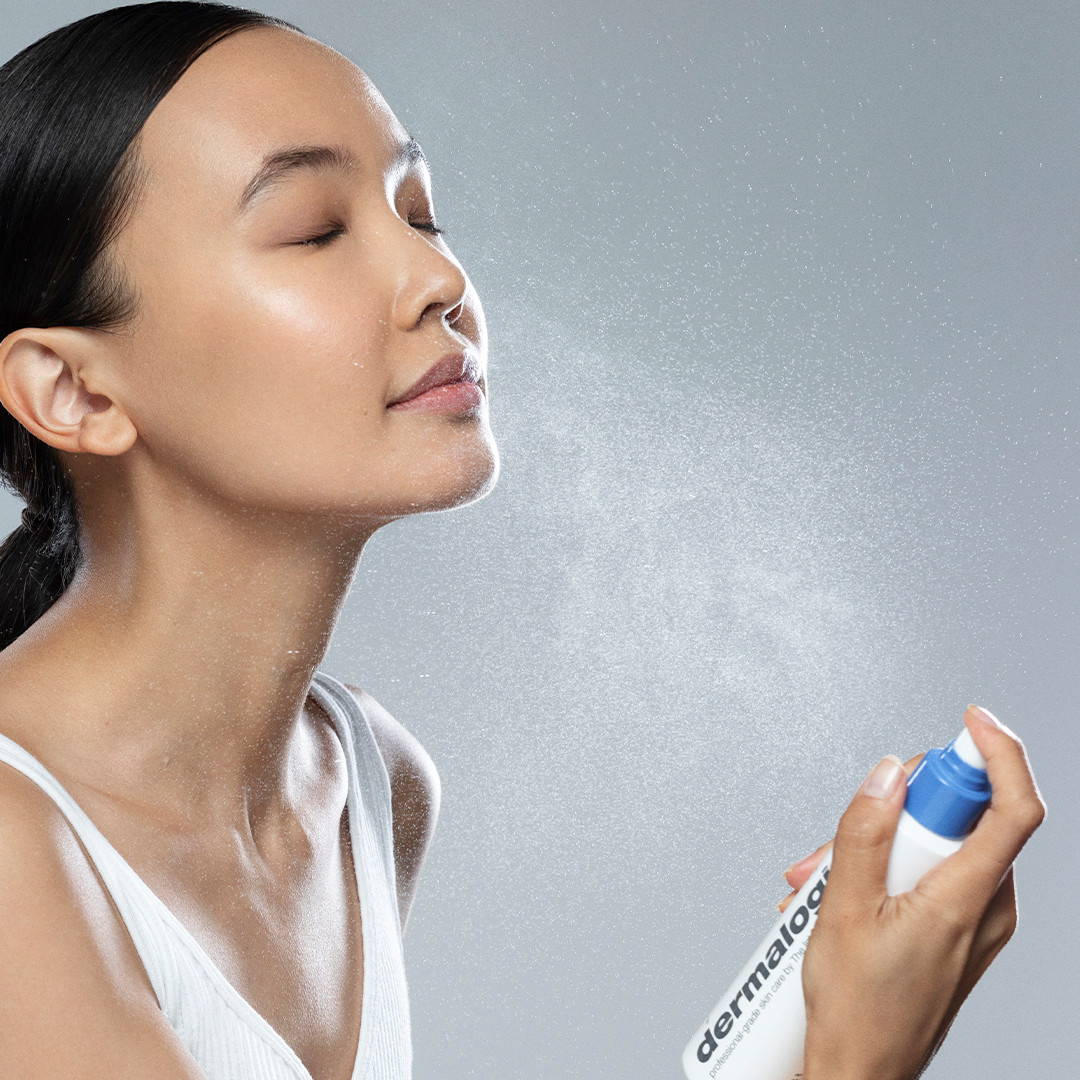 Hyaluronic Acid is naturally found in the skin, however, it declines with age. Add the harsh environmental elements around us and we then have a never ending battle to keep our skin hydrated and protected.
Here is all that Hyaluronic Acid can do for your skin:
It has the incredible ability to hold moisture in the skin. It can hold 1,000x its molecular weight in water!

Hyaluronic acid penetrates the skin and binds water to skin cells, infusing all layers of the skin with valuable, rejuvenating moisture

It keeps your tissues well lubricated and moist
The Hyaluronic Ceramide Mist contains 4 types of Hyaluronic Acid – multiple forms of Hyaluronic Acid can help skin hold on to water for long-lasting hydration.
Sodium Hyaluronate Crosspolymer forms a protective film on skin's surface, reducing water loss




and providing long-lasting hydration.

Sodium Hyaluronate holds water on skin's surface, nourishing the Stratum Corneum.

Sodium Acetylated Hyaluronate firmly adheres to the Stratum Corneum, providing efficient hydration.

Hydrolyzed Sodium Hyaluronate penetrates into the skin for deeper hydration.

In additon to the support your skin will receive from the 4 types of Hyaluronic Acid, the Hyaluronic Ceramide Mist also contains:
Ceramides

Help restore the skin's barrier and mimics its function

Ceramides support the skins barrier and are also a crucial component to health skin by keeping irritants outs and hydration in.
Rose Water
Naturally

rich in Vitamin C, a potent antioxidant that can help skin fight the effects of environmental aggressors. I

Also known for its moisturising, soothing, and antiseptic properties – so it's an excellent ingredient to help reduce redness and irritation

It's sweet, light scent is also helps soothe the senses.
If you need any guidance around the Dermalogica products or advice about your skin and what to use, we are here to help. Please reach out to us for advice - we offer Complimentary Skin Consultations via zoom, email or phone.


My name is Sarah and I am the founder of GLO Skin Body. With almost 20 years experience, I believe a professional relationship with your skin therapist is crucial in helping you to achieve your skin care goals and to ensure your skin is always looking and feeling its best. Whether it's in person or through our online support, Im here to guide and support you towards your healthiest skin ever.
On a personal note, I am a Mum of 3 so I understand completely the juggles and balancing of life and family commitments . My goal is to help everyone have an effective and enjoyable home care routine that gets you the results you want...no matter how busy you are!