Looking for results in your home care routine just like you get from your professional treatments? Well, this at-home chemical peel is the answer to your prayers!
Let's take a look at how this Dermalogica peel works and how you can get glowing skin by using it from the comfort of your home.

Why do we need to exfoliate?

But first things first! Let's take a look at the importance of exfoliation in our skincare routine.
Dead and dry skin cells, along with collagen and elastin damage from the environment around us leaves our skin looking lacklustre, uneven in tone and leads to an increase in fine lines and wrinkles.
Our skin naturally exfoliates, however as the years pass, our skin's cell turnover rate slows down... so we need to give it some help.
---
---
How does a peel help the skin?

Peels help speed the removal of the dull surface cells so the new cells underneath can appear faster. The goal of a peel is to enhance cell turnover for a smoother texture and more even appearance.
While peels are ideal for managing the signs of skin ageing, they bring other benefits to the skin as well.
Peels help increase the efficacy of your nightly skincare routine by lifting away dead skin cells that could impact product penetration. With regular use, peels are also effective at brightening and evening out skin tone (provided you are using daily sun protection) and unclogging pores to help manage acne and congested skin conditions.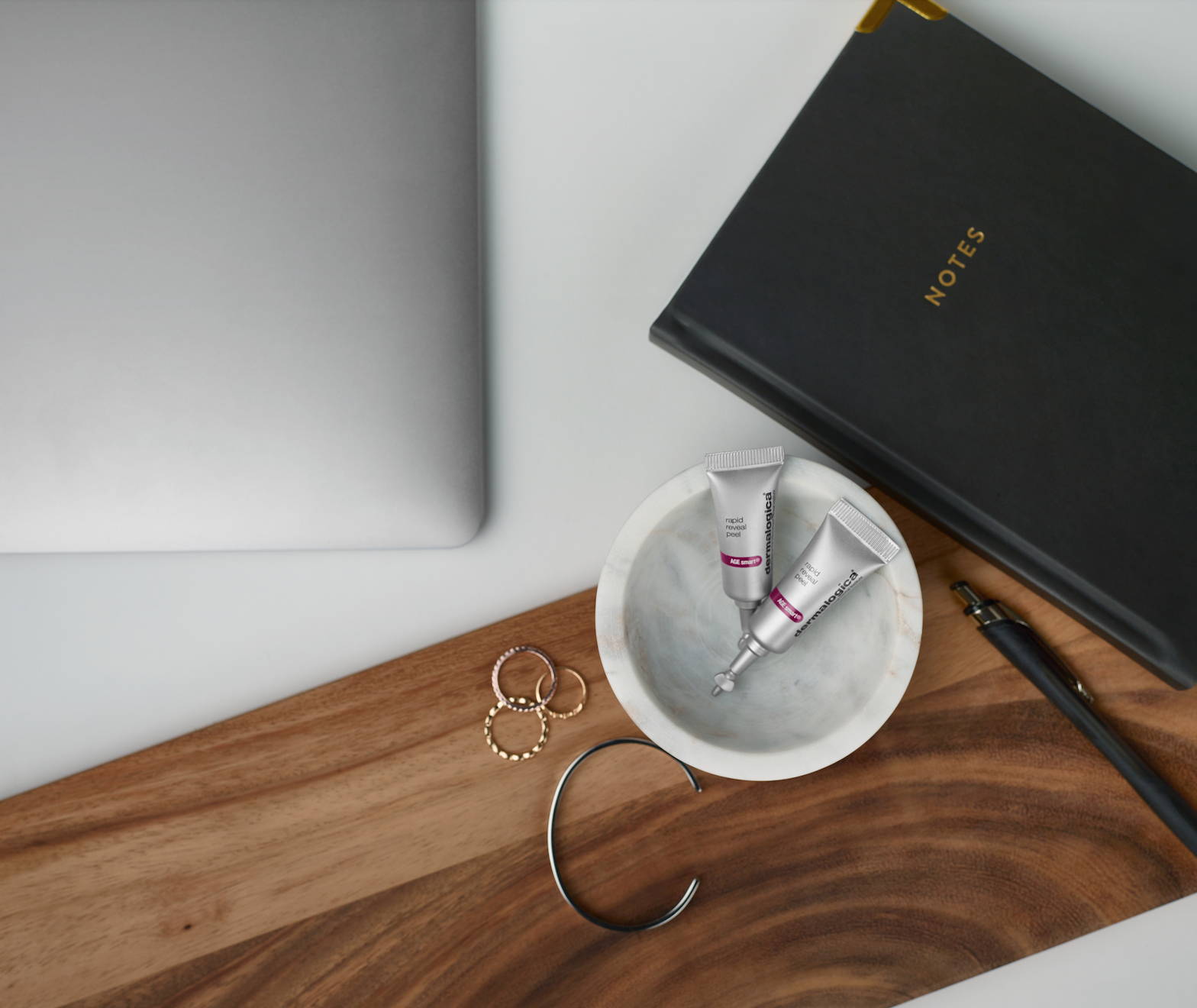 What's the difference between a professional peel vs an at-home peel?

Professional peels are applied by licensed professional skin therapists as they tend to be more concentrated, at a very low pH, and customisable to deliver more dramatic results. These formulas are usually not available to clients for self-application because they require special training to avoid adverse reactions.
Peels designed to be used by clients at home tend to be less concentrated, however still very effective.
They are ideal for quick, easy removal of dulling surface cells, as well as building the skin's tolerance for stronger professional peels and maintaining results in between professional treatments.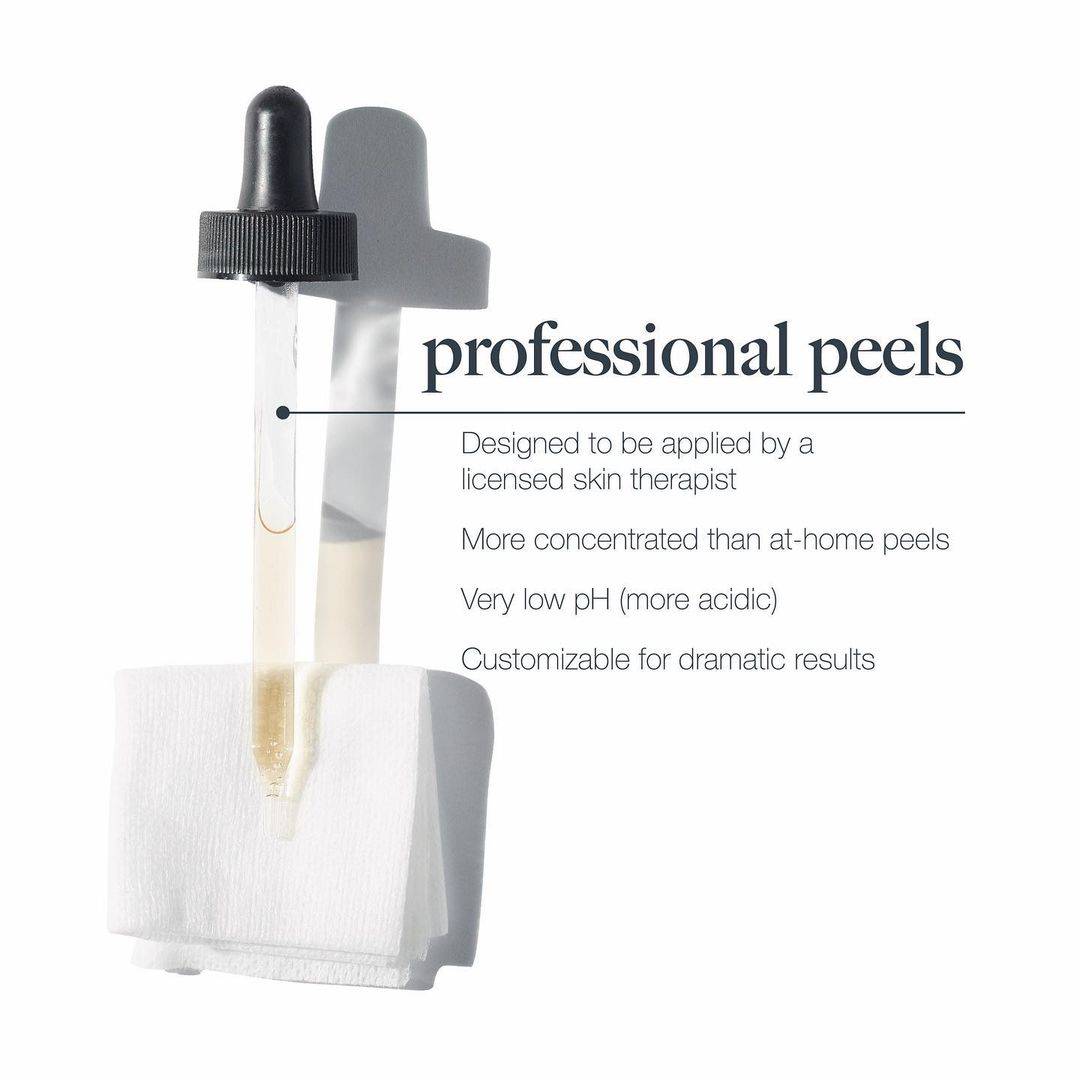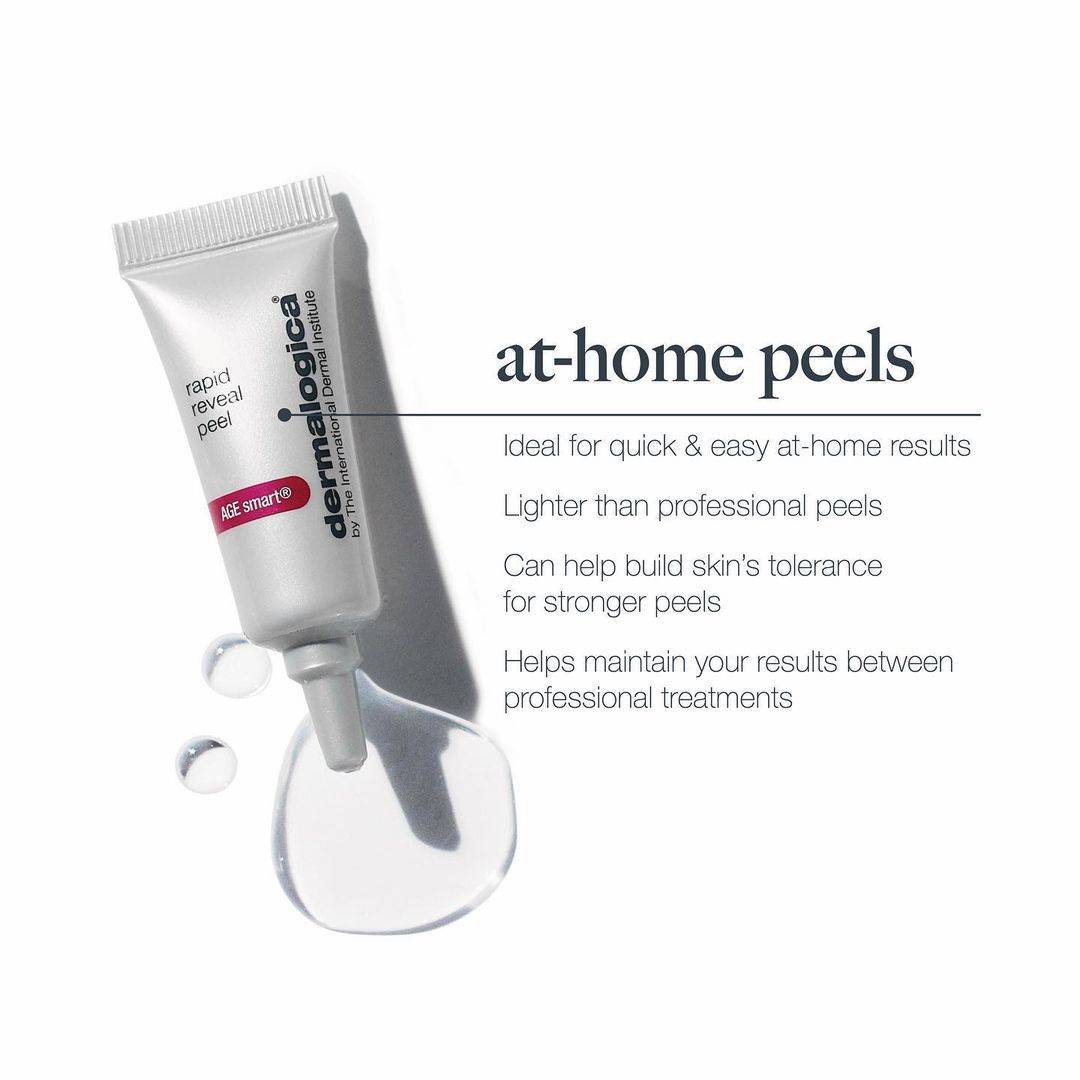 Dermalogica Rapid Reveal Peel

Dermalogica's Rapid Reveal Peel has the solution with an at-home peel that is easy to use and with amazing benefits. This convenient at-home peel kick-starts cell turnover for visible radiance and is a maximum-strength exfoliant that delivers powerful results with no downtime.
Rapid Reveal Peel is considered a light peel and is the highest-strength exfoliant in the Dermalogica retail line.


Kick-starts cell turnover and cell renewal to reveal newer, firmer skin.


Helps reduce the appearance of fine lines and wrinkles.


Helps even skin tone.



Brightens for a more radiant complexion.
A unique complex of phytoactive Alpha Hydroxy Acids and Lactic Acid (10%) removes dulling surface debris and stimulates cell renewal without causing dehydration.


Australian Caviar Lime Extract smoothes and brightens skin.


Phytic Acid from Rice Bran increases cell turnover while brightening skin.


Fermented plant enzymes help resurface and accelerate cell turnover.


Pumpkin Fruit Ferment Filtrate (10%) - This particular form of Pumpkin enzyme is activated by water. Pumpkin Fruit Ferment Filtrate resurfaces and helps even out skin tone without irritating the skin. Pumpkin also contains antioxidant Vitamins A and C to help reduce the appearance of skin ageing.
How to use Rapid Reveal Peel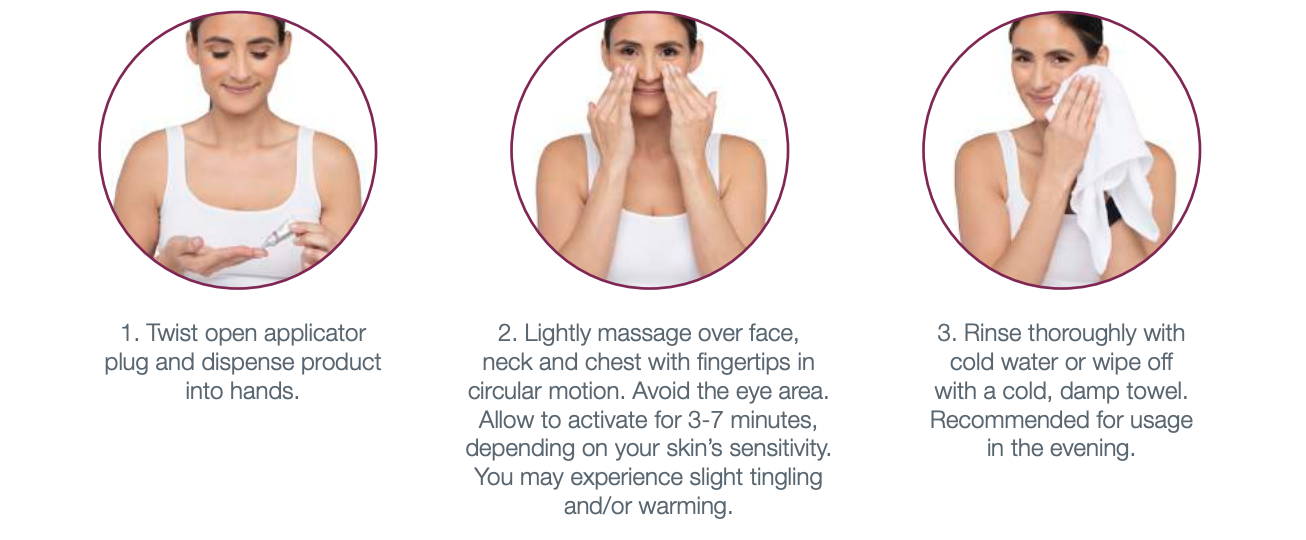 My name is Sarah and I am the founder of GLO Skin Body. With over 17 years experience, I believe a professional relationship with your skin therapist is crucial in helping you to achieve your skin care goals and to ensure your skin is always looking and feeling its best. Whether it's in person or through our online support, Im here to guide and support you towards your healthiest skin ever.
On a personal note, I am a Mum of 3 so I understand completely the juggles and balancing of life and family commitments . My goal is to help everyone have an effective and enjoyable home care routine that gets you the results you want...no matter how busy you are!