The strive to keep our skin hydrated is real. We all want our skin to feel supple, to look radiant and to have that healthy glow!
Skin hydration must be a focus in our daily home care routine for all skins types.


How does dehydration affect our skin?

Every skin type can experience dehydration, and how dehydrated skin looks at feels can be different for everyone.
In general, dehydrated skin can feel tight - it's that feeling of wanting to put more moisturiser on. Dehydrated skin commonly can also look dull and lifeless.
On top of that, we all have concerns on our skin - acne, ageing etc. Did you know that these concerns can be actually become worse when our skin is dehydrated?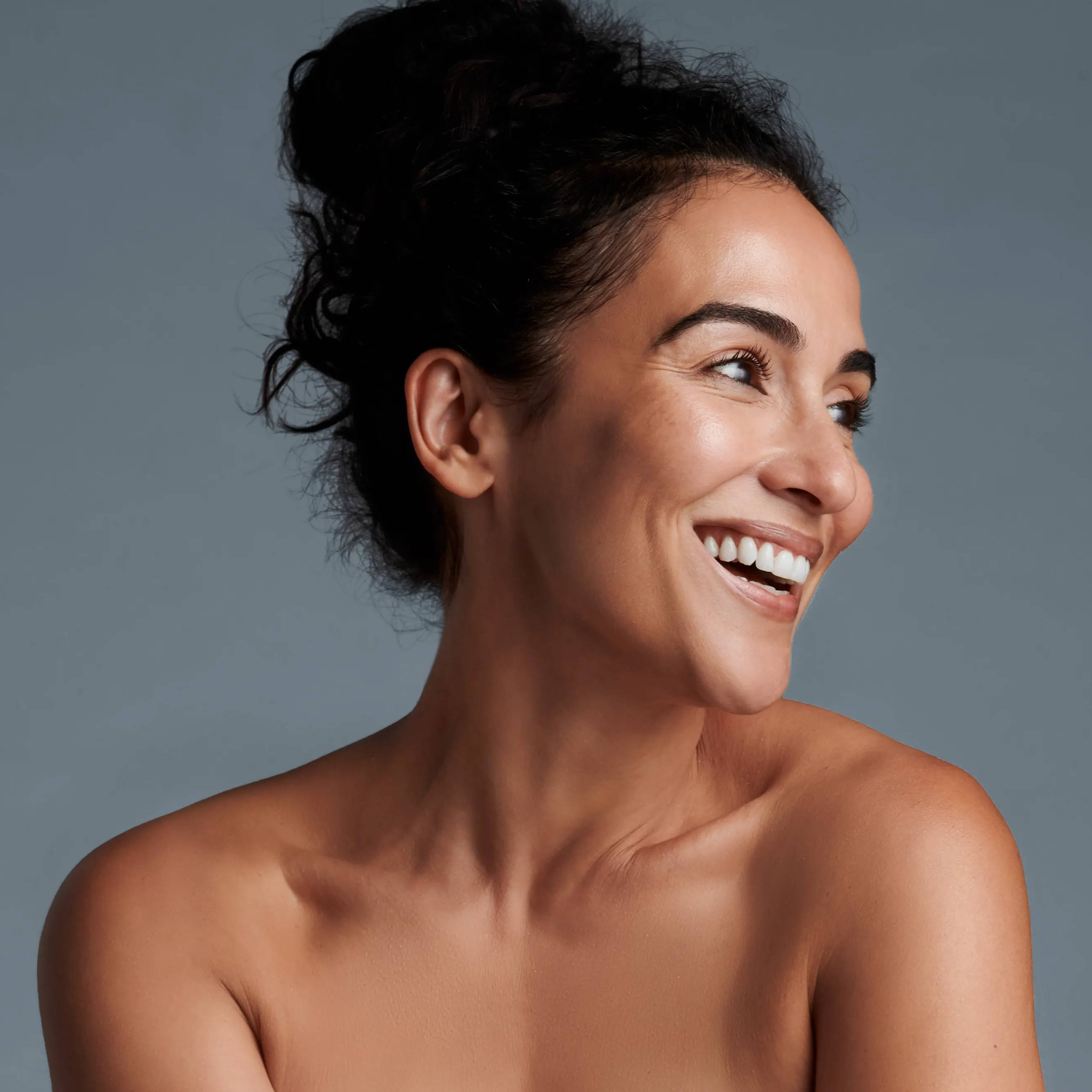 Let me go through each skin concern to help you determine which serum is best for you: 



Hydration levels are often not considered when it comes to treating acne and breakouts, however, hydration levels play a fundamental role when it comes to acne and breakouts!
Dehydration can actually trigger the production of more oil - it's the skin's way to overcompensate for a lack of moisture (water).
Excessive oil production then increases the chance of blocked pores, which can lead to everything from mild acne, such blackheads and pustules, through to more severe forms of cystic acne.
Solution:
Hydrating the skin daily will help balance oil secretions and reduce the onset of congestion and breakouts.



One of the biggest consequences of dehydrated skin is an increase in sensitivity.
When your skin's moisture barrier is disrupted, it cannot properly protect itself from external environmental elements. As a result, irritants like bacteria and pollution can penetrate its outermost layer, worsening symptoms like redness, itchiness and irritation.
Solution:
Boost hydration to keep the skin's protective barrier strong and resilient to the outside world and reduce loss of moisture.



Dehydrated skin often displays accelerated signs of ageing; however, unlike smile lines or crow's feet, these wrinkles appear as a group of fine lines.
Solution:
Keep hydraiton levels high to bring suppleness and flexibility to the skin

The best serums for dehydration



Hydration Serum for ALL Skin Types
Ideal for all skin types...even oily skin!

Lightweight and absorbs easily into the skin

Can be layered underneath some of the other Dermalogica serums
Targets hydration on 3 levels:
1. Locks in hydration and promotes barrier protection
2. Delivers natural hydration by binding moisture from the atmopshere to increase hydration
3. Increases hydration from within by stumlating the skins own moisturisng molecules.
Options for use:
Use morning and night after cleansing and toning

Layer underneath some of the other Dermalogica serums

Use once a day (am or pm) with your target serum on the other (am or pm)
Hydrate, Strenghten and Protect
For Dry Skins
Perfect for dry and dehydrated skin

Gives the skin a "dewy' finish and a great option under make up

Phyto Replenish Oil restores the skin against ageing and environmental stress makes the skin vulnerable to dryness, dehydration and damage
Supports the skin in 3 phases:
1. Restores the skin's natural barrier.
2. Hydrates by locking in moisture and smoothing visible dehydration lines.
3. Shields against freer radical damage
Options for use:
Use in the Phyto Replenish Oil in the morning with your Circular Hydration Serum at night

Use the Circular Hydration Serum in the morning and the Phyto Replenish Oil at night

Use morning and night over the Circular Hydration Serum followed by your moisturiser
All-in-one serum to target Hydration, Firmness, Redness and Brightness
Keeps up to date with our constantly changing environment and adresses multiple concerns, d

elivering what your skin needs, when it needs it

One serum targeting the 4 main concerns: Firmness, Brightness, Hydration and Redness

Consistent use encourages healthier skin over time
Options for use:
Use morning and night followed by your moisturiser

Use Smart Response Serum in the morning and Circular Hydration Serum at night

Use Phyto Replenish Oil in the morning and Smart Response Serum at night
If you need any advice about your skin, we are here to help! We offer Complimentary Zoom Consultations (no zoom account needed) to help with your skin concerns face to face, from the comfort of your own home!
Click on advice to book a day and time that suits you best. We would love to hear from you!
---


My name is Sarah and I am the founder of GLO Skin Body. With almost 20 years experience, I believe a professional relationship with your skin therapist is crucial in helping you to achieve your skin care goals and to ensure your skin is always looking and feeling its best. Whether it's in person or through our online support, Im here to guide and support you towards your healthiest skin ever.
On a personal note, I am a Mum of 3 so I understand completely the juggles and balancing of life and family commitments . My goal is to help everyone have an effective and enjoyable home care routine that gets you the results you want...no matter how busy you are!