I often get asked what I use on my skin and I can confidently say that every single product I use, I love! Not only do they feel good, I see the results for it.
Im grateful my Mum started me on skincare as a teenager and I know she has always been a great role model is also using skincare.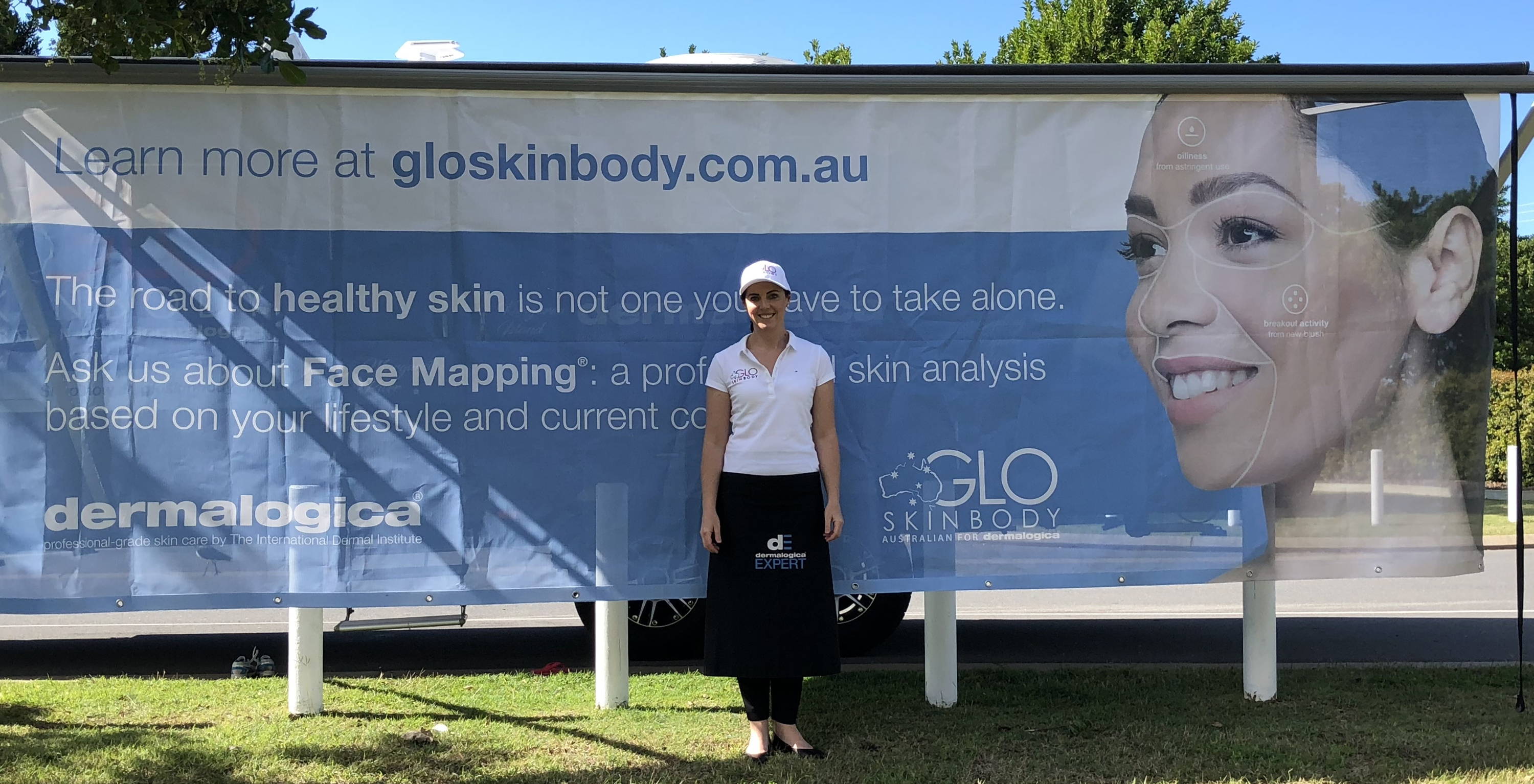 ---
---
My love for Dermalogica started when I experienced my first 'Skin Treatment' in their corporate skin centre 18 years ago. Over this time, I have seen this results-driven skincare range expand and develop with products that target our common skin concerns using up-to-date ingredient technology and formulations.
I take pride in my homecare routine- A morning and night-time ritual for my skin, self-care and my well being. We can have all the products that are recommended to us however if we aren't consistent in our day to day skincare, then unfortunately the results won't be seen.
In saying all this, I have my concerns as well on my skin. I have Rosacea and this can flare up from time to time and I am grateful I can manage this by understanding what my triggers are. More sugar than normal, stress and multiple sleepless nights in a row can all take its toll on how my skin looks and feels. Some products I have also found don't respond well to my individual skin (the Precleanse, for example) so instead, I do two cleanses with a cleanser instead.
What do I use on my skin?
Many of the products I use have been in my home care routine for many years and some are new to my bathroom cupboard.
Let me take you through a glance of my daily morning and nightime routine currently, and then below some more detail on why these products help. My morning and nighttime routine each takes a maximum of 2 minutes and once you get a hang of your routine, it gets quicker so if you are just starting out on a new routine, keep going!
Cleanser: Ultracalming Cleanser
Toner: Ultracalming Mist
Serum: BioLumin- C
Eye Treatment: Stress Positive Eye
Moisturiser: Calm Water Gel
SPF: Invisible Physical Defense SPF30
Cleanser: Ultracalming Cleanser
Toner: Ultracalming Mist
Neck Treatment: Neck Fit Contour Serum
Serum: Skin Hydrating Booster
Eye Treatment: Stress Positive Eyelift
Moisturiser: Calm Water Gel
---
Cleanser- UltraCalming Cleanser
An extremely gentle cleanser that doesn't strip the skin and a perfect choice for a sensitive skin.
---
This refreshing and cooling mist helps reduce redness, sensitivity and inflammation. Bonus: You can spritz it over make up throughout the day too.
---
From the moment I used this, I instantly noticed how even and bright my skin looked! A superior formula that delivers firmness and brightness from within.
Serum- Skin Hydrating Booster
A must-have in my routine! This booster is like a big drink of water for your skin. My skin feels satisfied and alleviates that common feeling of 'tightness' on the skin.
---
Eye Treatment- Stress Positive Eyelift
Sometimes the eyes need some extra support to help reduce puffiness and dark circles - especially on those mornings where sleep hasn't been as good as normal or if you have an online zoom meeting. This is brilliant at visibly firming, lifting and refreshing the eye area.
---
Neck Treatment- Neck Fit Contour Serum
The newest love in my routine
The skin on my neck feels so much smoother and more hydrated...and I know this area is very thankful for some extra attention.
---
Moisturiser- Calm Water Gel
This is lightweight, very hydrating and protective for my sensitive skin and feels wonderful and cool on application.
---
SPF- Invisible Physical Defense SPF30
If there was only 1 product I was allowed use in the morning, it would definitely would be SPF. The UV rays do so much damage to our skin and these rays rays accelerate ageing so its a must we use SPF every day.
If you would like advice about what product are best for you, I would love to help so please reach out for advice

My name is Sarah and I am the founder of GLO Skin Body. With over 17 years experience, I believe a professional relationship with your skin therapist is crucial in helping you to achieve your skin care goals and to ensure your skin is always looking and feeling its best. Whether it's in person or through our online support, Im here to guide and support you towards your healthiest skin ever.
On a personal note, I am a Mum of 3 so I understand completely the juggles and balancing of life and family commitments . My goal is to help everyone have an effective and enjoyable home care routine that gets you the results you want...no matter how busy you are!