Vitamin C is well known as a potent antioxidant, highly beneficial for our immune system.
But do you know all that Vitamin C can do for your skin?
Let's take at look at the many benefits of Vitamin C for the skin and the Dermalogica products that contain this powerhouse ingredient!
---
---

Also known as ascorbic acid, this water-soluble Vitamin acts as an antioxidant, helping to protect cells from the free radical damage we encounter daily - think pollution, cigarette smoke, alcohol and overprocessed foods.
Vitamin C has several functions within the body, including:


Helping to protect cells and keeping them healthy

Maintaining healthy skin, blood vessels, bones, teeth and cartilage

Increasing Collagen production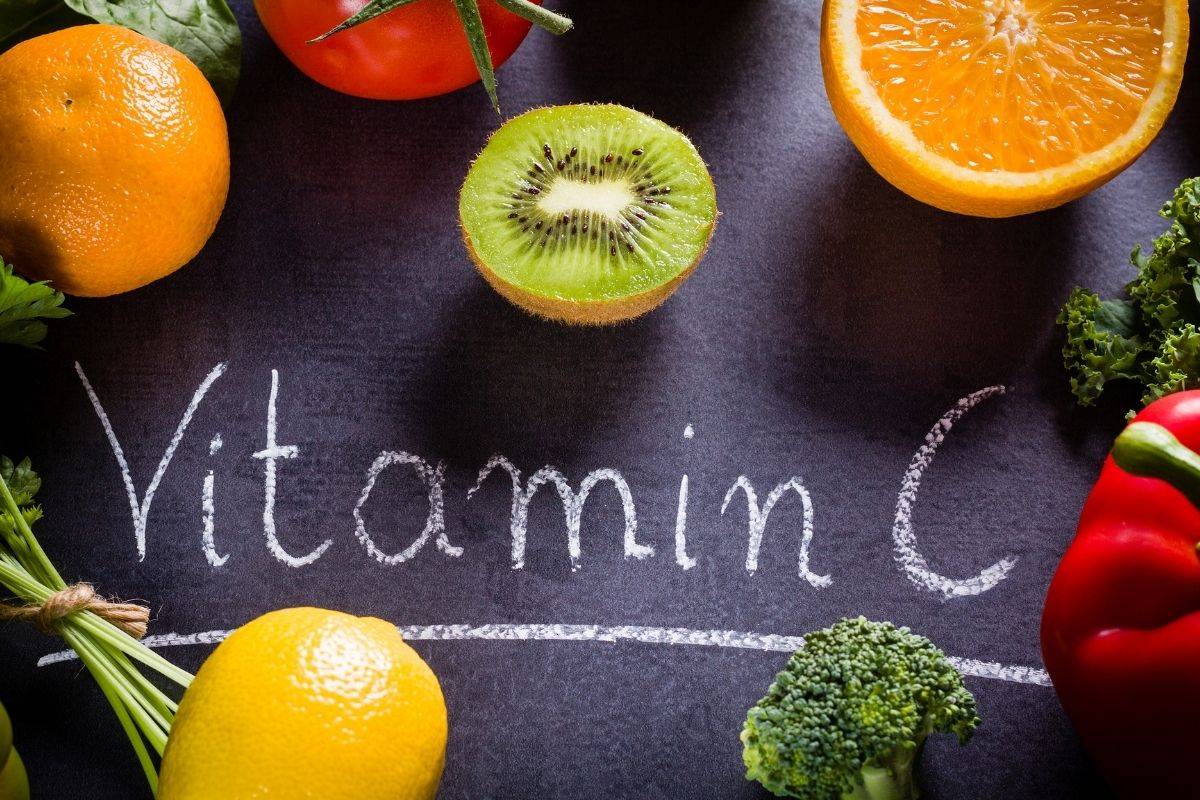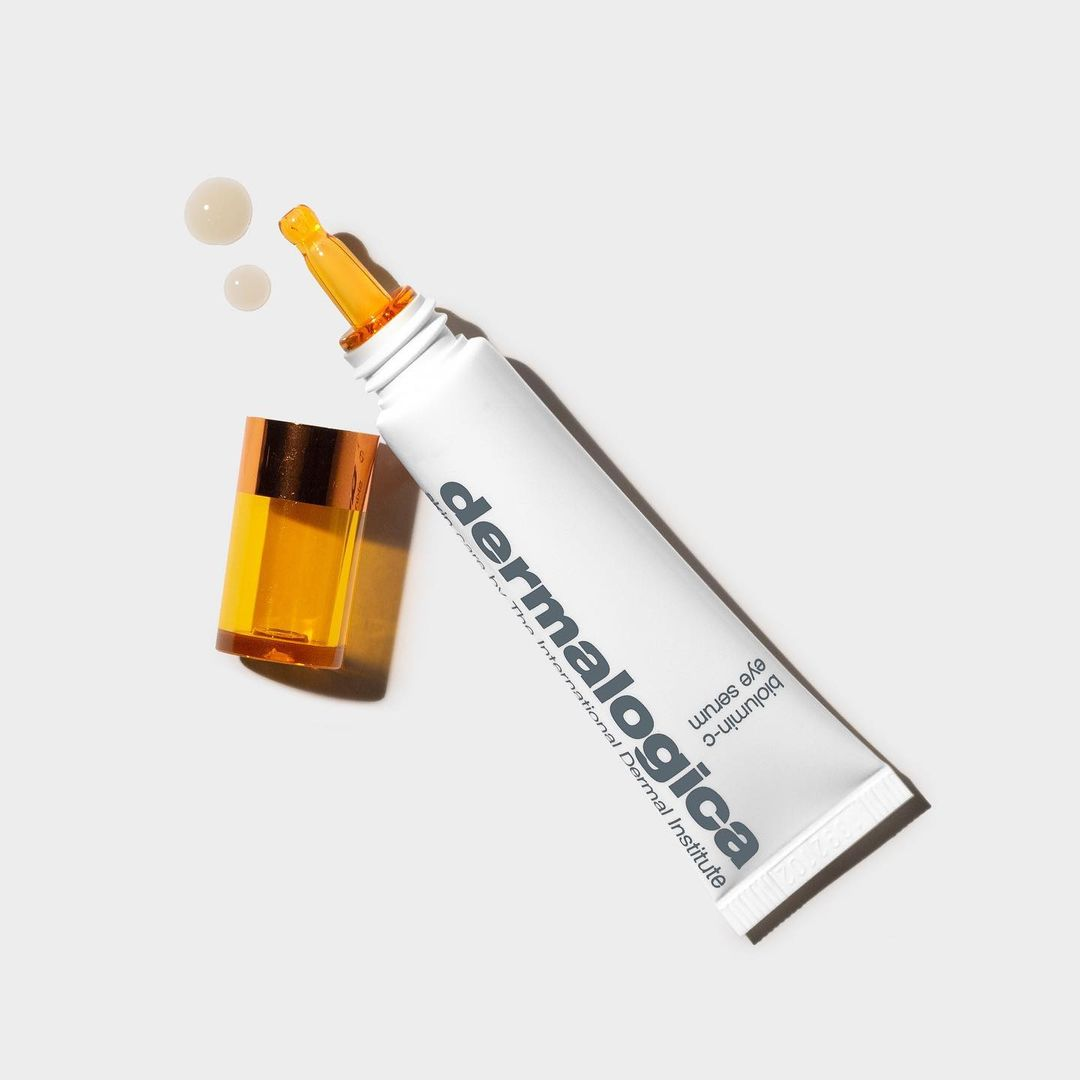 Vitamin C cannot be produced or stored by the human body, which is why we must consume it regularly and in sufficient amounts.
However, no matter how much Vitamin C we eat, drink or supplement into our diet, the skin is unfortunately the last organ to receive its benefits.
The solution? To apply Vitamin C topically to the skin!
When applied topically to our skin, Vitamin C is one of the most potent antioxidants available – and it lives up to the hype, effectively tackling the primary causes of premature ageing.


The benefits of Vitamin C for the skin

1. Brightens complexion
Intrinsic (natural) and extrinsic (environmental) factors cause structural changes in the skin, leading to uneven pigmentation.
From UV-induced "age spots" to post-inflammatory hyperpigmentation, dark spots are no match for Vitamin C: it stops the biochemical reactions that cause uneven pigmentation to effectively brighten skin from within.


2. Firms skin and reduces the appearance of fine lines and wrinkles
Another major benefit of Vitamin C is that it renews skin's surface.
It boosts production of collagen that keeps skin looking firm, helping to reduce the appearance of fine lines and wrinkles.


3. Helps counteract the effects of free radical stress
This is where Vitamin C's antioxidant properties really come into play. Vitamin C will fight free radical damage by neutralising the harmful molecules that enter our skin.
But – here's the really exciting part – the latest research also shows that Vitamin C actually enhances your skin's natural defence system, helping it to protect itself from UV and free radical stress.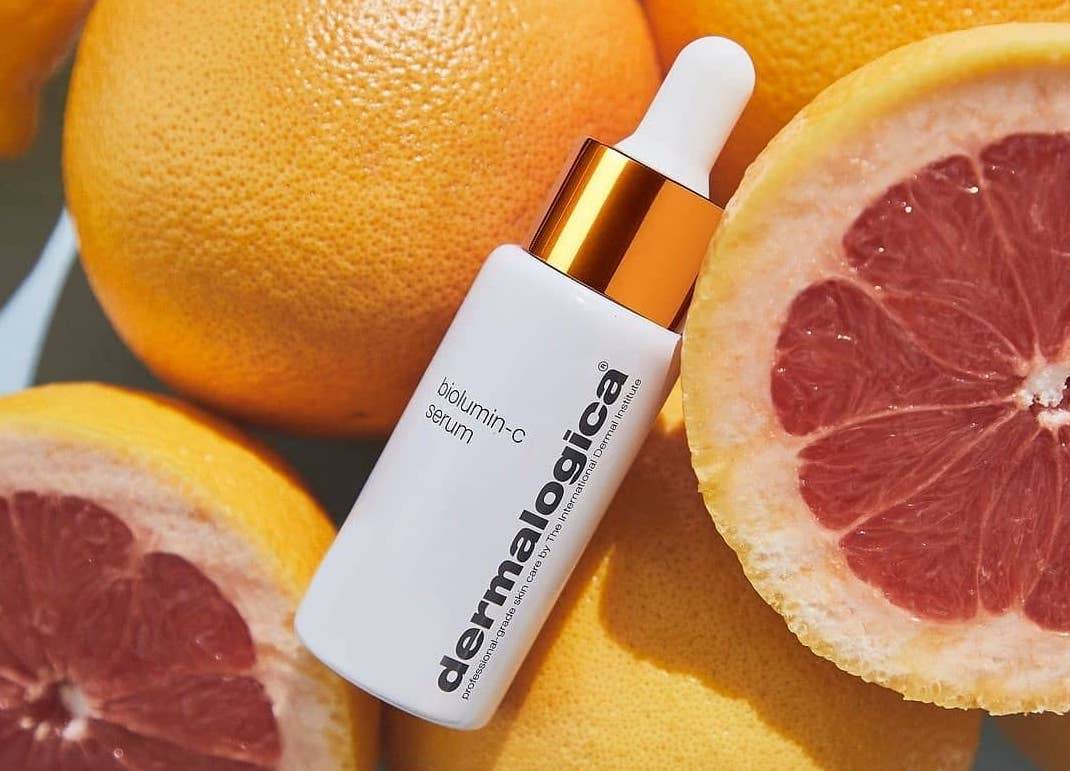 Last but not least, Vitamin C is also hydrating and it's safe to be used by all skin types (even sensitive skins).
Vitamin C is safe to use if you're pregnant or breastfeeding.
What Dermalogica products contain Vitamin C?

Now that you know all this life-saver Vitamin can do for your skin, let's take a look at the Dermalogica products containing Vitamin C and how you can incorporate them into your skincare routine.
The Dermalogica Vitamin C Heroes!
A daily brightening gel moisturiser that provides weightless hydration and a radiance boost for healthy-looking skin.
Ultra-stable vitamin C with a boost to fight free radical damage

Delivers 5 different types of Hyaluronic Acid to the skin for the ultimate in hydration

Creates instant luminosity and improves the skin's radiance for a brighter appearance.

An advanced bio-technology fuses ultra-stable Vitamin C with Palmitoyl Tripeptide-5, which works along an AHA to fight oxidative stress and the appearance of ageing.
Exfoliates and reduces unbalanced pigmentation

Reduces the appearance of fine lines and wrinkles

Prevents and corrects free radical damage



A supercharged and ultra-stable Vitamin C eye serum that outsmarts visible premature skin ageing caused by daily eye movements and environmental stress to dramatically brighten and visibly firm.
Re-energises the skin around the eyes

Brightens the eye area with a boost of Vitamin C

Firms and reduces the appearance of fine lines and wrinkles

Hydrates and exfoliates for smooth, healthy-looking skin


All the Dermalogica products that contain Vitamin C:
---
---

If you need any advice and guidance as to which Dermalogica product is right for you, please reach out to us for advice.



My name is Sarah and I am the founder of GLO Skin Body. With over 17 years experience, I believe a professional relationship with your skin therapist is crucial in helping you to achieve your skin care goals and to ensure your skin is always looking and feeling its best. Whether it's in person or through our online support, Im here to guide and support you towards your healthiest skin ever.
On a personal note, I am a Mum of 3 so I understand completely the juggles and balancing of life and family commitments . My goal is to help everyone have an effective and enjoyable home care routine that gets you the results you want...no matter how busy you are!