Using the right cleanser for your skin means you're off to the best start in your home care routine.
Dry skins and oily skins are entirely different, which means the best cleanser for each skin type is also very different.
We'll take you through the best cleanser for each of these skin types - dry and oily.
First things first - double cleanse!

Regardless of your skin type, we highly recommend a double cleanse of the skin every single night.
The first cleanse using an oil-based cleanser will effectively remove impurities, dirt, grime and make-up. This means your prescribed Dermalogica cleanser that comes next will work more effectively and deeply on your skin.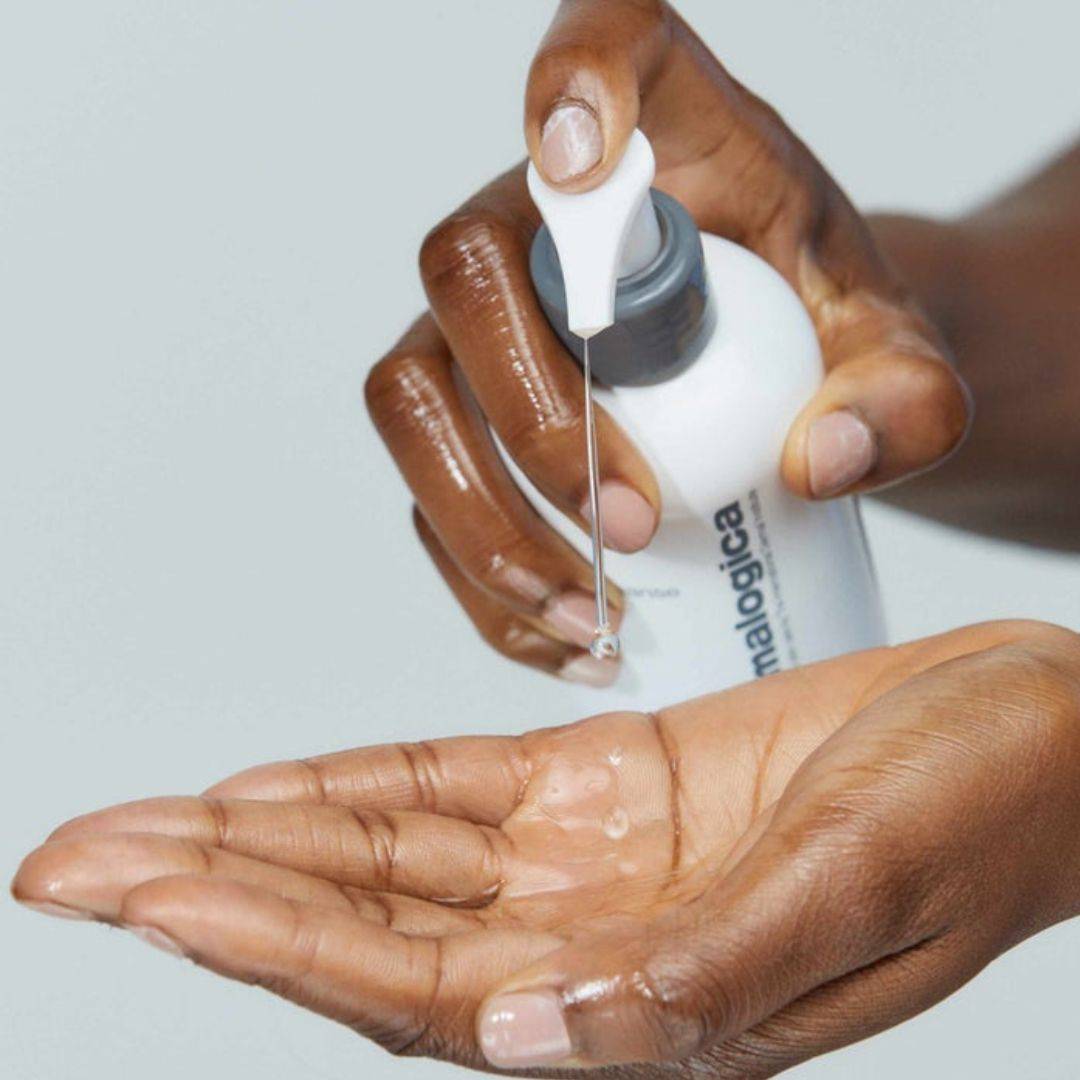 Gently dissolves oil-based make-up, sebum, sunscreens and environmental pollutants from the skin's surface, enabling the skin to be thoroughly cleansed


Smooths, calms and nourishes the skin


Removes long wearing mascara and lipstick



Delivers an exceptional cleanse with no greasy residue left behind
Dry skin is a skin type - genetically determined and cannot be changed. To have dry skin means you have very little oil (sebum) being secreted on the skin.
As oil forms part of the protective barrier of the skin, dry skins can be prone to sensitivity due to the lack of oil.
Dry skin can also appear flakey and dull.
It's important your cleanser protects the skin and helps maintain the barrier function whilst ensuring your dry skin is left thoroughly clean.


The best cleanser for dry skin
Ideal for

dry skins

, as it defends against dryness

Delivers a smoother feel after cleansing

Rinses away easily and leaves skin cleaner, softer and more luminous
---
---
To have oily skin means you have an over-production of sebum (oil) on the skin. You notice an oil shine throughout most of the day and your skin tends to have larger pores and prone to congestion and breakouts.
Oily skin is a skin type - something you are born with and cannot change. However, your lifestyle, climate and your choice of skincare products can potentially increase the oil on our skin.
When it comes to cleansing, its important the skin is thoroughly cleansed of the excess oils and impurities, without the skin feeling dehydrated.
The best cleanser for Oily Skin
---
---


My name is Sarah and I am the founder of GLO Skin Body. With almost 20 years experience, I believe a professional relationship with your skin therapist is crucial in helping you to achieve your skin care goals and to ensure your skin is always looking and feeling its best. Whether it's in person or through our online support, Im here to guide and support you towards your healthiest skin ever.
On a personal note, I am a Mum of 3 so I understand completely the juggles and balancing of life and family commitments . My goal is to help everyone have an effective and enjoyable home care routine that gets you the results you want...no matter how busy you are!