On Father's Day, let's emphasise the importance of men embracing skincare as an essential aspect of self-care and overall well-being!
Just like fathers take care of their loved ones, they also need to take care of themselves, including their skin. Men's skin, vulnerable to oiliness, dryness, and irritation due to daily exposure to environmental factors and shaving, requires attention and care.
Encouraging fathers to adopt a skincare routine is not just about vanity; it's about promoting self-confidence and showing appreciation for oneself.
By embracing skincare, fathers can nourish their skin, maintain its health, and feel their best inside and out, demonstrating the importance of self-love and self-care.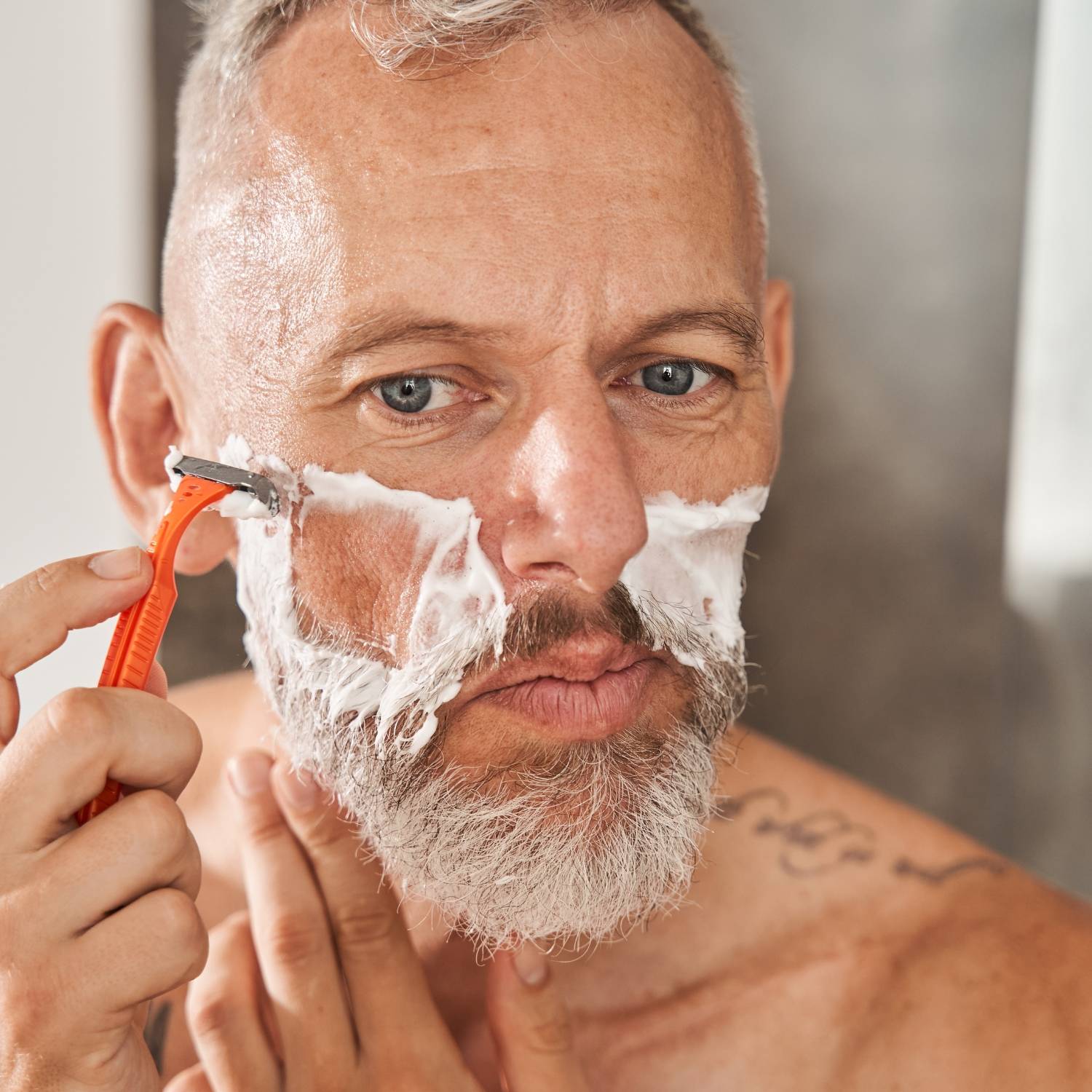 Cleansing is key to a healthy, balanced skin. It removes dirt, grime, bacteria and pollution from the skin, along with excess oil.
Our tops picks for Men are the Special Cleansing Gel and the Active Clay Cleanser.
Dermalogica's most popular cleanser is the Special Cleansing Gel

Soap-free and suitable for all skin types

Foaming lather removes impurities and dirt without drying the skin

Great for men to use as a shaving option!



Clay-based cleansers effectively remove excess oil and impurities from the skin, leaving it feeling refreshed and clean.

Combines mineral-rich clay with detoxifying Activated Charcoal, as well as prebiotic technology and botanical lipids.

The end result is a deep and effective cleanse without causing dryness to the skin.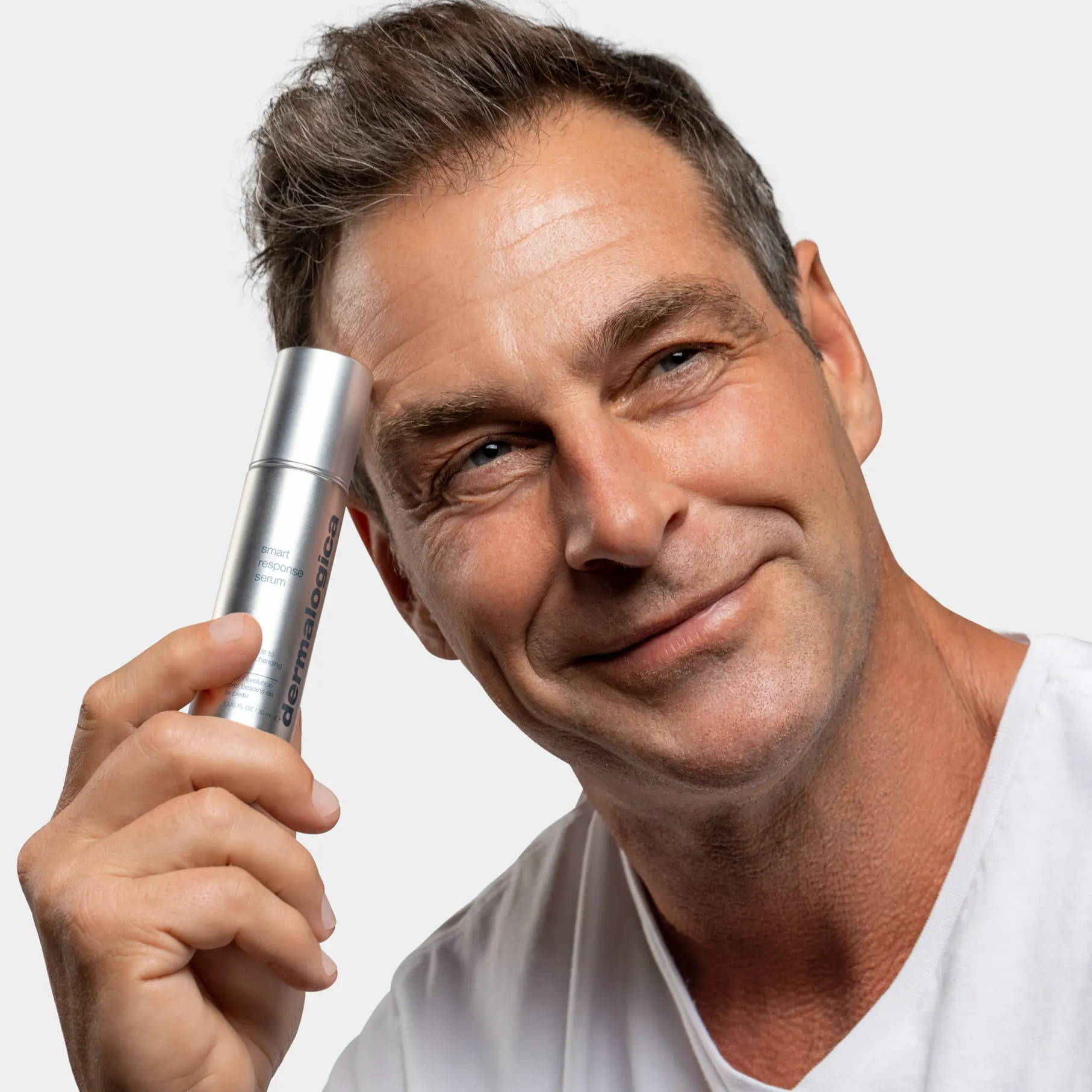 Everyone needs to moisturise! The skin's barrier relies on both oil and water, which are vital for maintaining healthy skin.
Due to constant dehydration caused by our surroundings, using a moisturiser daily is an essential and easy step in a skin care routine.
Our top picks for Men are the Active Moist and BioLimin C Gel Moisturiser:
Lightweight, oil-free moisturiser formulated to hydrate and nourish the skin

Leaves skin feeling soft, supple, and refreshed

Balances the skin's natural moisture levels

Ideal for oily or combination skin

Natural ingredients regulate oil production without clogging pores or causing breakouts

Protects the skin from environmental stressors and premature ageing



A lightweight gel-based moisturiser containing Vitamin C, designed to brighten and firm the skin while protecting it from environmental stressors that cause premature ageing

Hydrates and enhance skin texture for a soft, smooth, and plump appearance

Suitable for all skin types, including dry and sensitive skin

More radiant skin, an even skin tone, and visibly reduced fine lines and wrinkles



Omnilux Men is the first LED light therapy mask designed specifically for Men's skin as it is typically thicker than women's due to a higher percentage

testosterone

Men generally have ~25% thicker facial skin than womenand this mask allows the deepest cells to be targeted

Reduces the appearance of pigmentation and redness in the skin while

improving overall skin tone and inducing collagen production

Induces the production of new collagen and elastin




Penetrates even deeper into the skin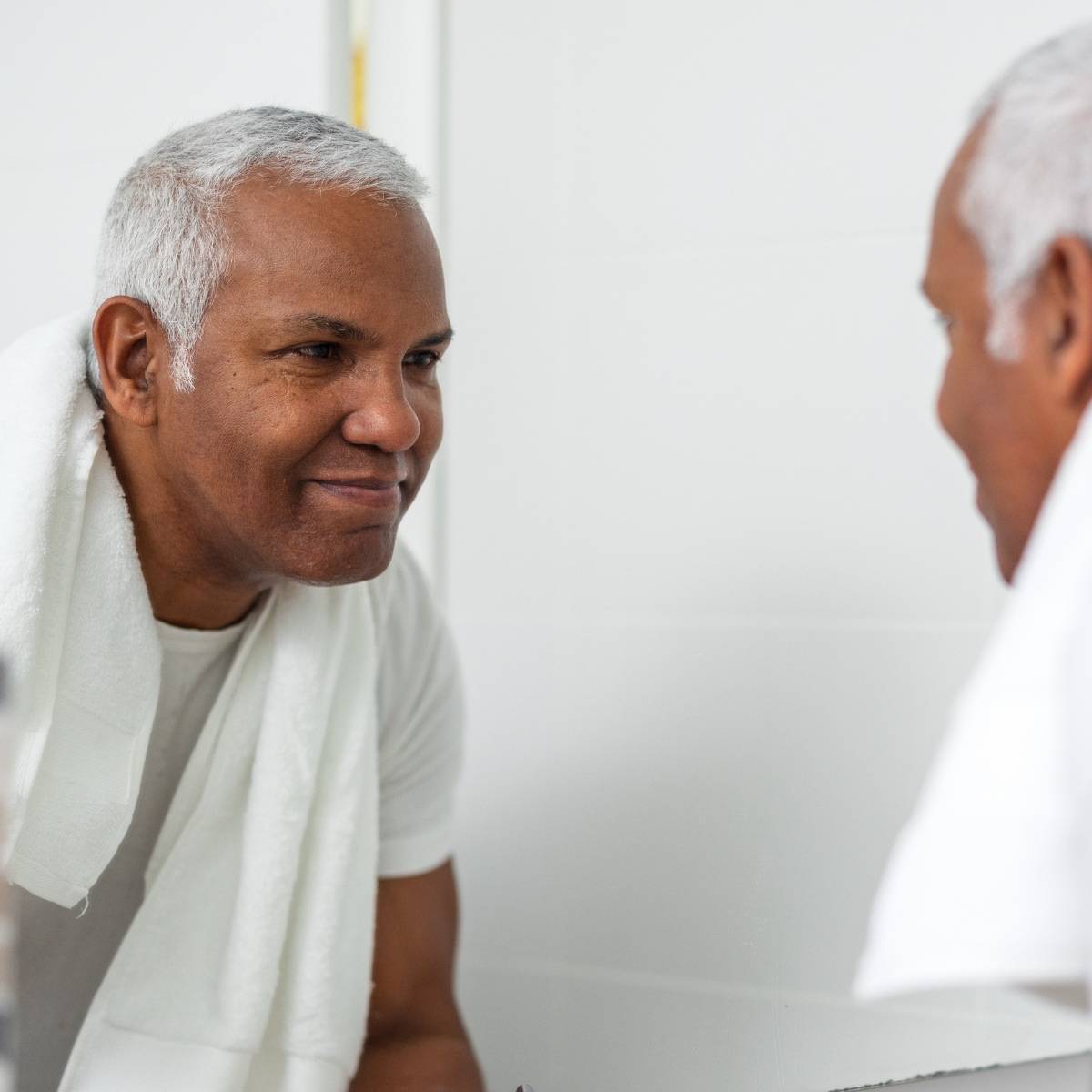 Men, just like women, should use exfoliants and sunscreen as part of their skincare routine to maintain healthy and youthful skin. Exfoliation removes dead skin cells, unclogs pores, improves skin texture, and enhances product absorption for a smoother, radiant complexion with reduced acne, easier shaving, and better absorption of skincare products.
Sunscreen safeguards the skin from harmful UV rays, preventing premature skin ageing, sunburn, and the risk of skin cancer, while also minimising sunspots, hyperpigmentation, signs of ageing, and protecting against skin redness and irritation caused by shaving.
A mild exfoliating powder to brighten and smooth the skin

Helps loosen dead skin cells, unclog pores, and brighten the complexion

Safe for daily use for most skin types

Suitable for all skin types



Weightless and oil-free sunscreen and moisturiser-in-one offering broad-spectrum UVA and UVB protection

Manages excess oil and shine on the skin's surface.

Soothes and calms the skin

Safeguards the skin from free radical damage.

It swiftly absorbs into the skin without any residue or greasiness
Happy skin routine and Happy Father's Day!



My name is Sarah and I am the founder of GLO Skin Body. With 20 years experience, I believe a professional relationship with your skin therapist is crucial in helping you to achieve your skin care goals and to ensure your skin is always looking and feeling its best. Whether it's in person or through our online support, Im here to guide and support you towards your healthiest skin ever.
On a personal note, I am a Mum of 3 so I understand completely the juggles and balancing of life and family commitments . My goal is to help everyone have an effective and enjoyable home care routine that gets you the results you want...no matter how busy you are!